Cat Kitten Litter Mat Pet Double Layer Waterproof Underpad Litter Box Mat Cushion Pet Supplies Products Accessories For CatsCat Kitten Litter Mat Pet Double Layer Waterproof Underpad Litter Box Mat Cushion Pet Supplies Products Accessories For Cats
Cat Kitten Litter Mat Pet Double Layer Waterproof Underpad Litter Box Mat Cushion Pet Supplies Products Accessories For Cats
Regular price
Sale price
$17.50 USD
Unit price
per
Sale
Sold out
SPECIFICATIONS
Type: cats
Origin: CN(Origin)
Material: Polyvinyl Chlor
Material: EVA cat kitten pet litter mat
Mat Type: Cat litter mat,cat litter trapper mat
Is Smart Device: No
Feature3: Solid, waterproof, removable cover
Feature2: All seasons cat litter mat underpad
Feature1: Breathable,waterproof,washable
Feature: waterproof
Applies to: Cats & kittens
Cat Kitten Litter Mat Pet Double Layer Waterproof Underpad Litter Box Mat Cushion Pet Supplies Products Accessories For Cats
If you still are upset about your cat litter mats
you should choose OUR MATS:
1.Getting litter stuck to your feet.
2.Litter get tracked all over the house.
3.Have to sweep or vacuum the area in front of the litter box 3-4 times a week.
4.Your lovely kitty has a tender paws.
5.You have 2-3 cats, and the litter mat is too small.
6.Newly bought cat litter trapping mat smelly.
Why choose US?
1.Our litter trapping mat with double layer 10mm in diameter Large holes honeycomb design will work well in trapping locking litter. The quality of life has gone up greatly because no more getting litter stuck to my feet on a daily basis!

2.Our litter mat cleaning way is just pickup the mat and all the litter falls through and then dump it back in the box. And you don't have to shake it out.

3.Our cat litter mat are made of durable EVA material, non- toxic and PHTHALATE FREE,soft on kitten 's paws. According to our customers' feedback, kittens would like to walk on our mats, even have a snap on it!
Anti Tracking EZ Open Edge Litter Mat:
Double-layer honeycomb design helps you gather the litter. You just pick up the mat and all the litter falls through and then dump it back in the litter box make it recycling. No more getting litter stuck to my feet on a daily basis! Large holes is large enough to catch and trap litter. Suitable for lots of type of litter, and kitty litter boxes,hooded,self cleaning litter box.
Waterproof/Urine Proof Mat
Bottom layer is waterproof and also slip-resistant which will not allow any liquid to go through and easy to move. If you have a cat vomit on the mat, you can hose it off, easy to clean and be dry. Protect your hardwood floors and carpets from nasty urine stains.Prevent the cat's urine from getting everywhere.
Easy Clean Washable Litter Mat:
litter box mat is made of soft durable and washable EVA. Dirt can be removed easily.You don't have to sweep up or vacuum the litter everyday.Save time and strength!! Plastic cat mats have to use vacuum to clean cat litter and still cannot be thoroughly cleaned.
Soft On Paws & Easy To Release Litter:
Great litter trapping mat, comfortable on tender paws. Our soft EVA material is gentle for sensitive cat paws. Cats even like to step on or have an afternoon snooze on it. Double layers allow litter to be sifted and gather on the bottom. Shaking gently could release litter easily.
Customer Product Show
Note
The cushion will be folded or rolled up during delivery.
After receiving it, the cushion can be unfolded under reverse finishing. The cushion will be resilient and evenly restored.
Share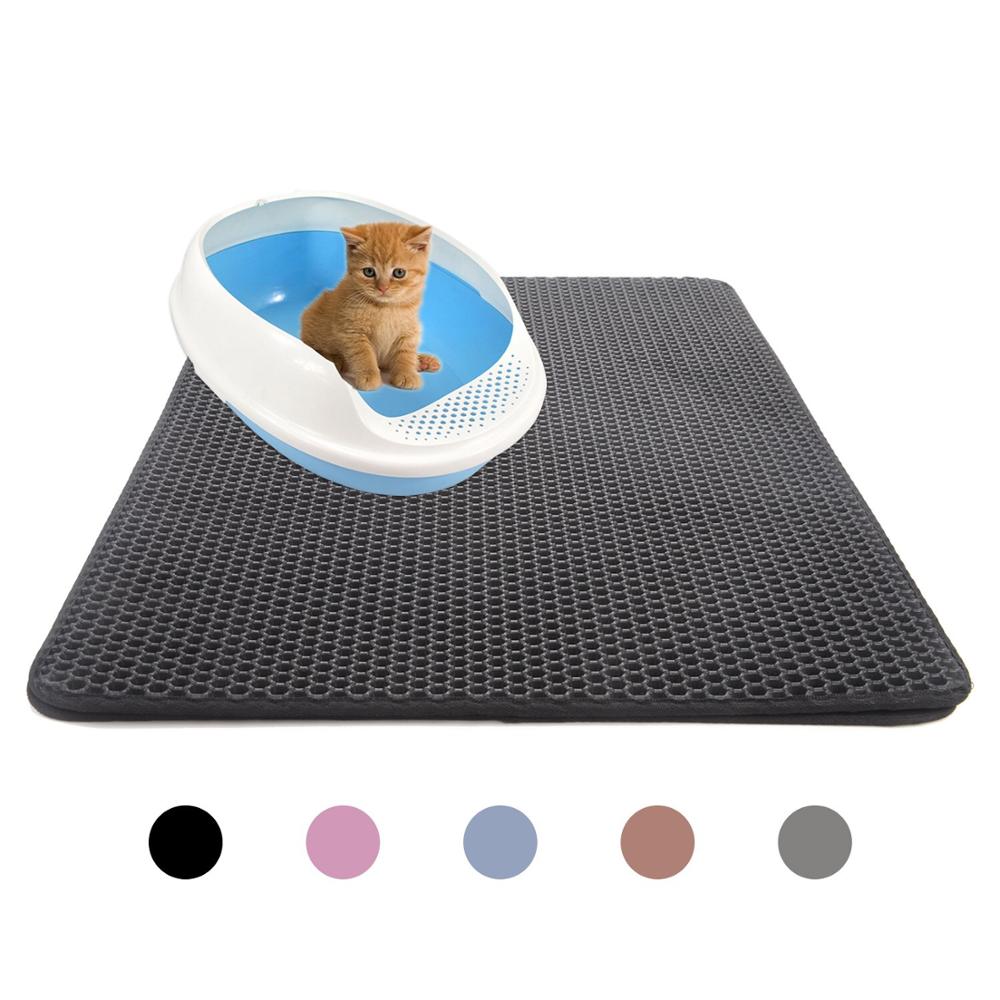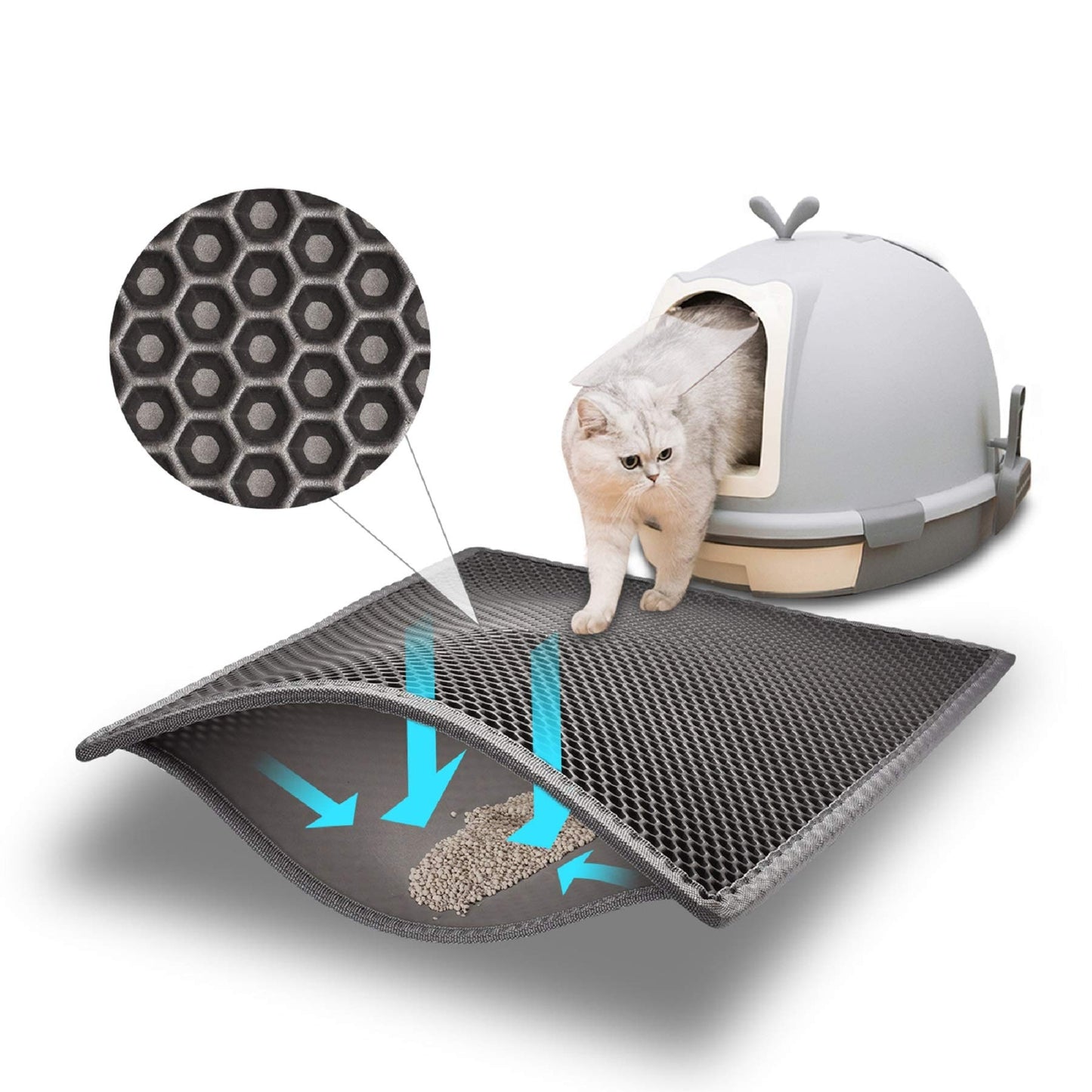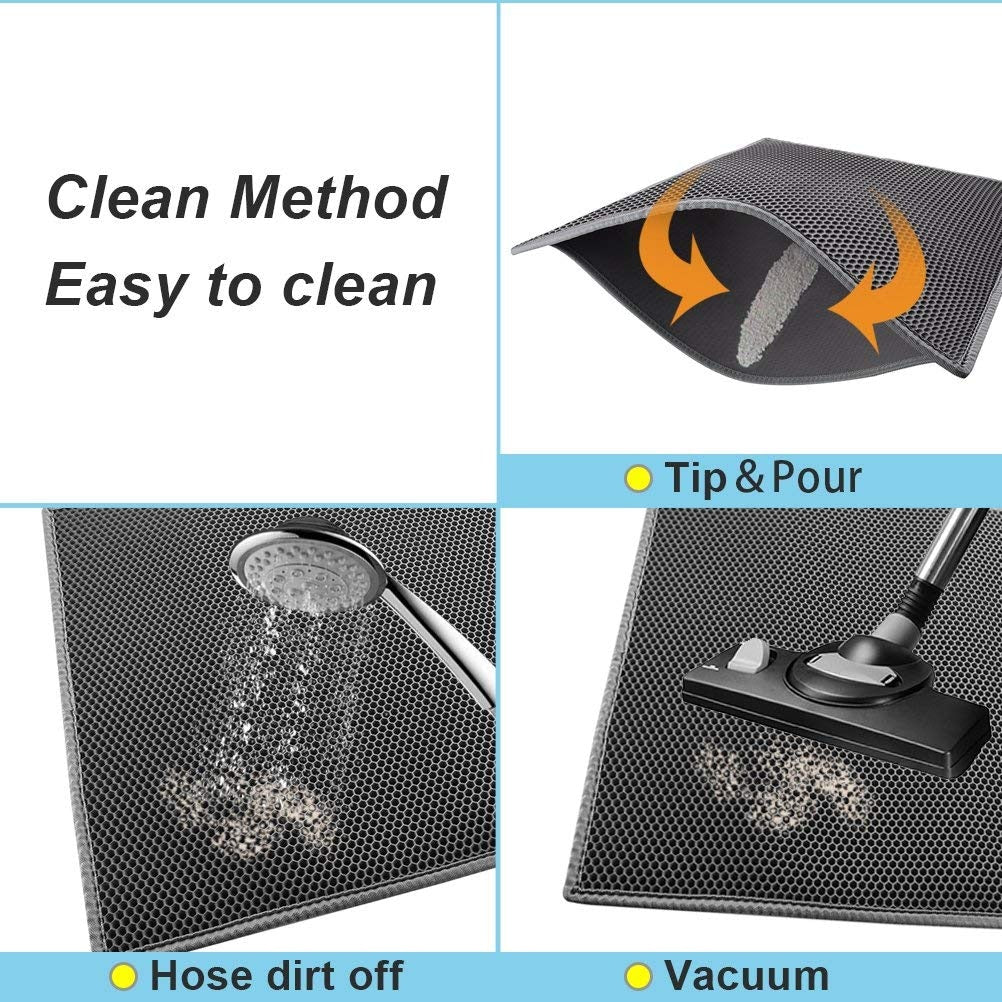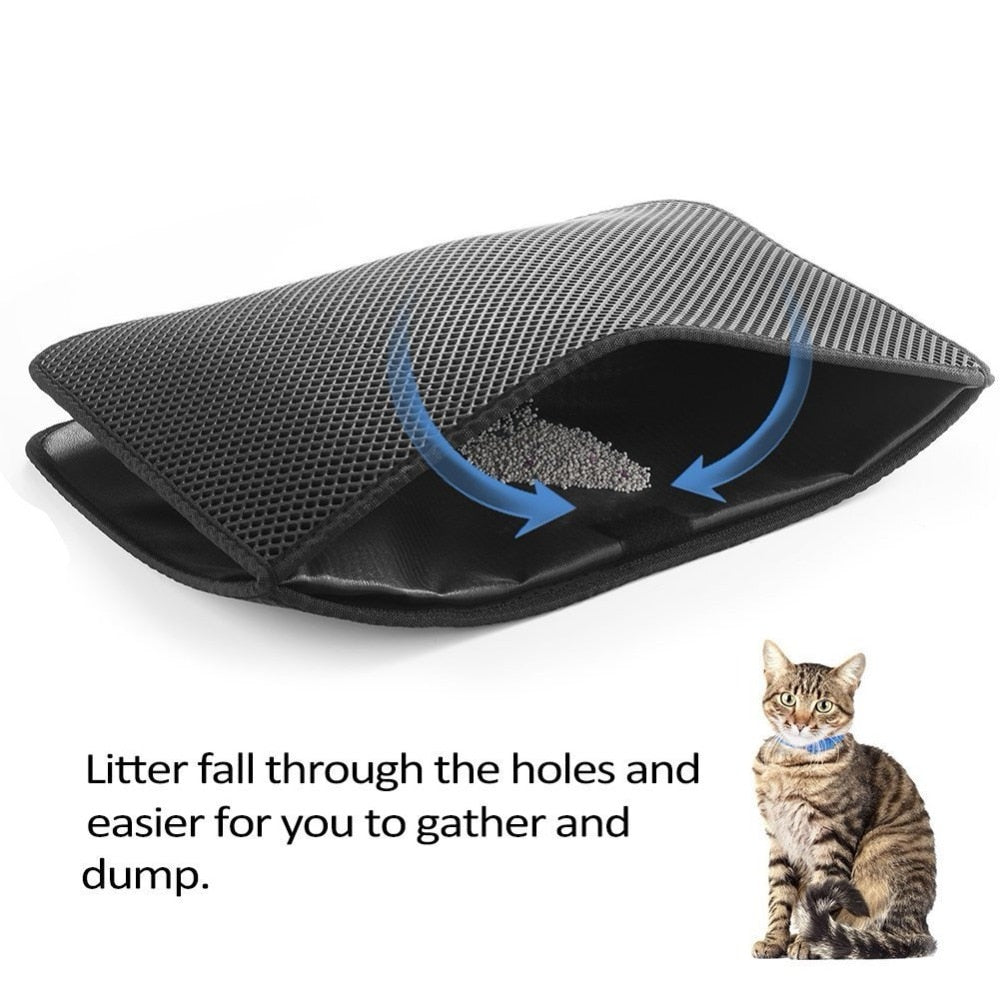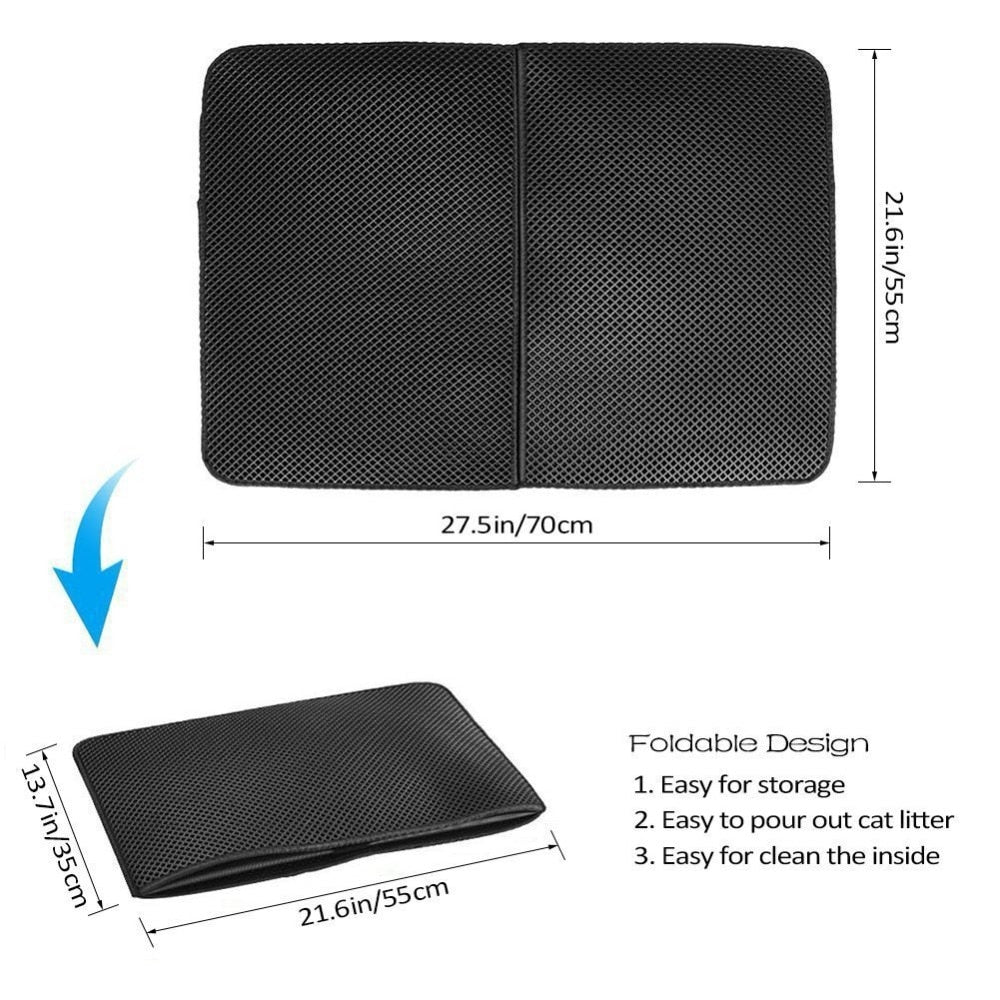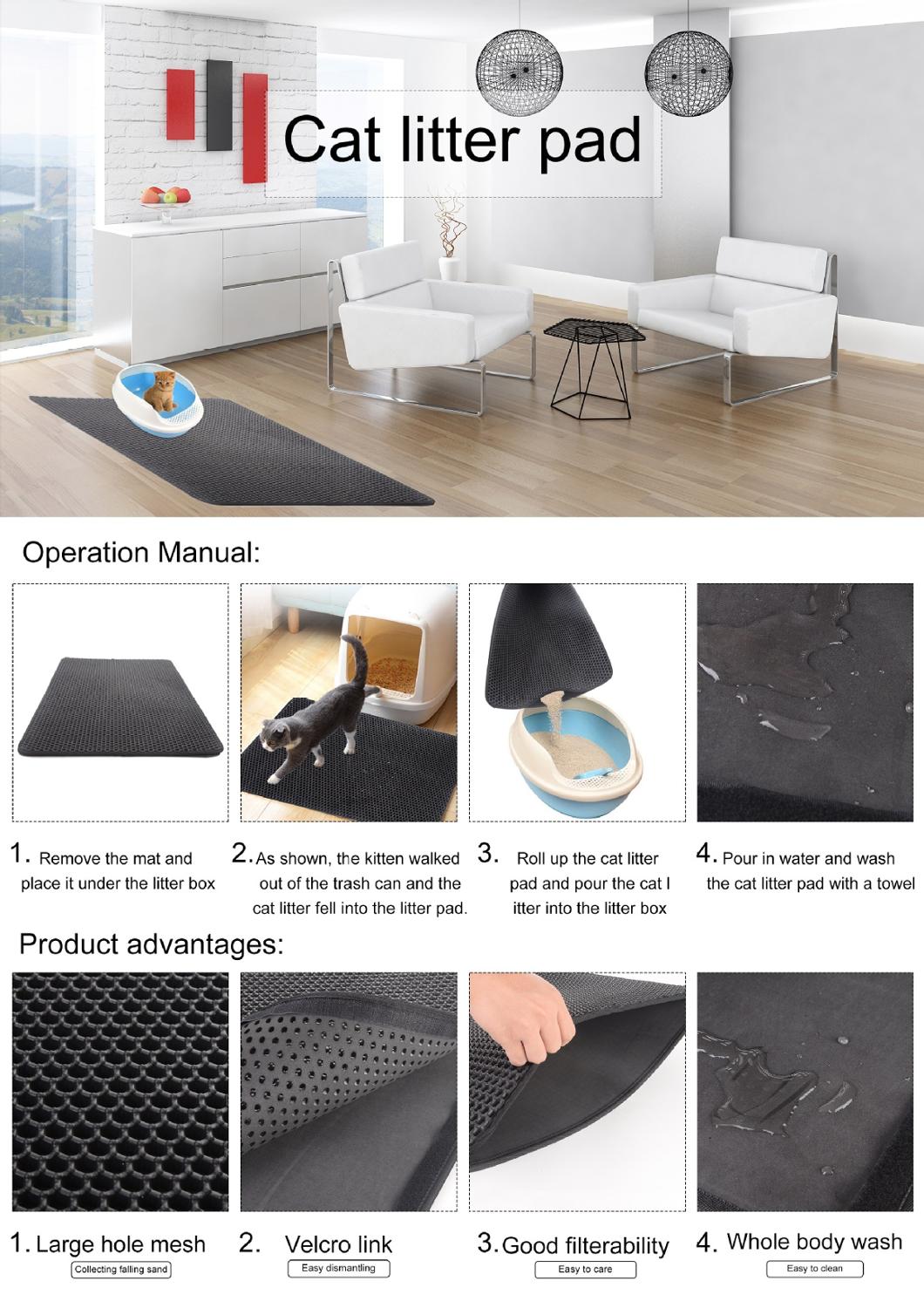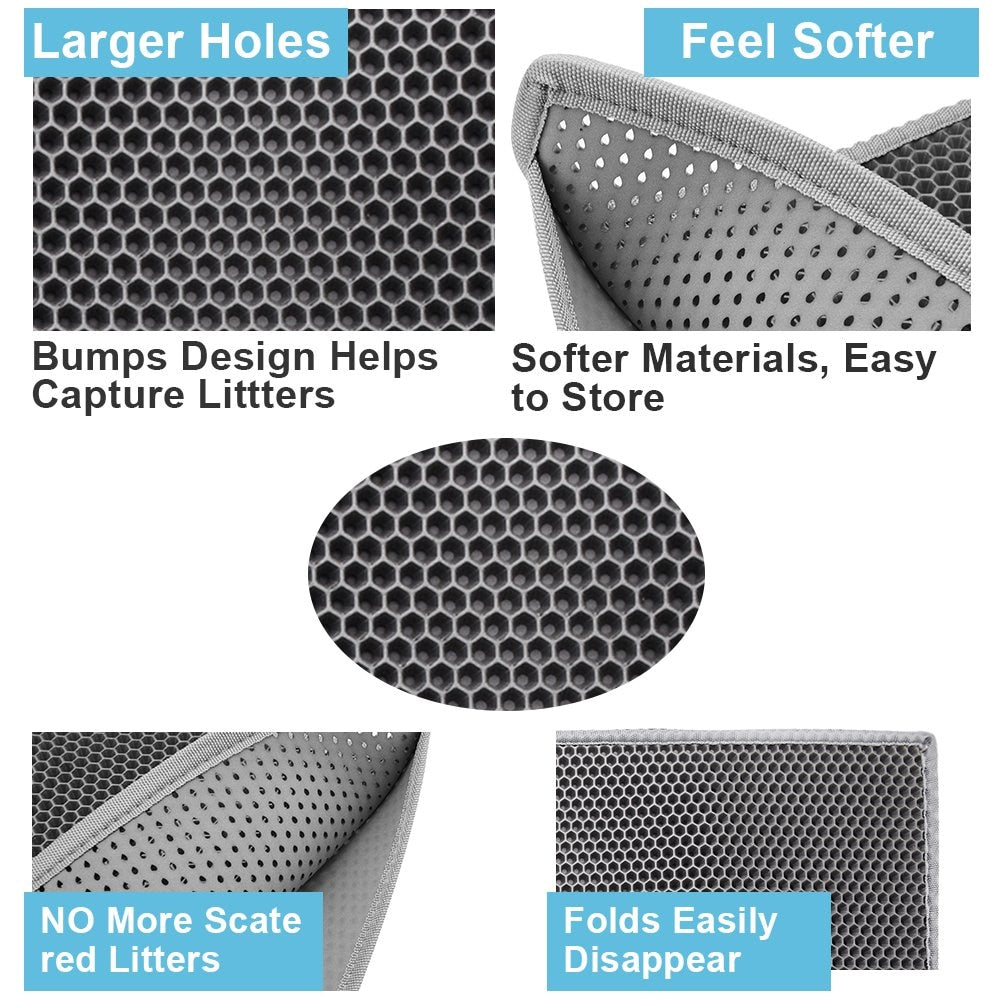 In Store Purchases
All in store items availble for next day delivery dependent on location of country.
Hassle-Free Exchanges

We offer various methods of payment and a secure checkout. Privacy is assured.