Funsnap 3-Axis Stabilizer 3 Combo Handheld Smartphone Gimbal for iPhone GoPro 7 6 5 Sjcam EKEN Yi Action Camera ZoomFunsnap 3-Axis Stabilizer 3 Combo Handheld Smartphone Gimbal for iPhone GoPro 7 6 5 Sjcam EKEN Yi Action Camera Zoom
Funsnap 3-Axis Stabilizer 3 Combo Handheld Smartphone Gimbal for iPhone GoPro 7 6 5 Sjcam EKEN Yi Action Camera Zoom
SPECIFICATIONS
of Axes: 3-Axis
Weight (g): 350
Waterproof: NO
Vertical Shooting: Yes
Type: handheld gimbal
Titling Angle: 325
Time-lapse mode: Yes
Supported Mobile Device Max Size: Mobile phone with Screen size is Under 7inches
Supported Mobile Device Max Size: 7inches
Supported Action Camera Max Size: All the Action Camera that size same with Gopro 4/5/6
Support Remote Control: Yes
Size: 320*125*43mm
Selfie mode: Yes
Rolling Angle: 320
Portrait mode: Yes
Panorama mode: Yes
Panning Angle: 320
Package: Yes
Origin: CN(Origin)
Model Number: Capture
Max Controllable Speed: 65/s
Material: S
Feature: Following the shooting mode
Feature: Face Recognition
Configured for: SMARTPHONES
Configured for: action photo cameras
Communication: bluetooth
Color: Black
Charging for Mobile Device: Yes
Certification: CE
Camera Integration: No
Burst mode: Yes
Brand Name: FUNSNAP
App Setting: Yes
FUNSNAP Capture 1
FUNSNAP 3-Axis Stabilizer 3 Combo Handheld Smartphone Gimbal Stabilizer for iPhone GoPro 7 6 5 sjcam EKEN Yi Action Camera Zoom
Description
Whole sale is welcome!

If you don't know how to use it, please contact us before open a dispute!
There's only one battery for all the set!

FUNSNAP Capture Three-axis Handheld Gimbal is a cost-effective choice for those who enjoy taking videos with their smartphone. Ultra-light, agile, and powerful, the FUNSNAP Capture Three-axis Handheld Gimbal, makes every frame you capture smooth and steady while eliminating all shake in the shooting. Leave behind your photography bag with all the heavy gears, now you can travel lightly and still keep those precious memories with perfect details.

Model : Capture 3 Axis Gimbal
Pitch Speed : 2deg/s~65deg/s
Yaw Speed : 2deg/s~180deg/s
Angle Jitter : plusmn0.03deg
Battery : 18650 2600mAh
Playing Time : about 8h
Charging Time : 2h
Max. Power : 5V/2A
Charging Temp. : 5℃~40℃
Operating Temp. : 0℃~40℃
Dimension : 32 x 12.5 x 4.3cm
Weight : 410g
Applicable Phone Width : 55mm~80mm
Applicable operation System : Android 4.0 and above, iOS 8.0 and above
Load Weight : 100g~260g

Control Range
Tilt : 120deg
Roll: 35deg~+35deg
Pan : 320deg(Capture)

Features:
- Made from high quality CNC aircraft grade aluminum material
- Stable shooting device which is customized for smart phone
- Built-in high precision gyroscope, sensor and brushless motors enable you to get more stable footage fast
- Can be connected to the phone via Bluetooth to realize the shutter release, face followed, automatic panorama function
- Accurate face recognition and nice follow speed
- Applicable operation system: for Android 4.0 and above, for IOS 8.0 and above
One key Operation
FUNSNAP Capture use the newest operating mode, one-click to switch from every function, remove the complex button, keep the better feeling of holding.
Lightweight Design
Newest physical design make Capture much lighter, the simple button design simplify the operation, make everyone use the gimbal easily.
3-Axis Combination
The Stability Control Upgrades More. Newest motor come with Tripe-Core MCU, make the response speed increase, the image become much stable, satisfy the needs of shooting the mini movie.
Anti-Shaking in Sport
The optimized 3-axis stabilization system of the Capture effortlessly eliminates shaky frames, providing silky smooth footage.
Horizontal and Vertical shooting
Selfie and Live Streaming are all in control,
Let's find more way to shot
Smart Tracking Visual-follow
Via AI Smart tracking can recognize the target precise, Track the target, shot and photograph automatically.
APP control Smart beauty
"Capture2" APP build in multiple Filter, Smart APP, various custom parameters, the operation is also simple and clear.
Camera's Timer Shot
Stay with the happy memories, the ephemeral moment, remains the happiness in your mind.
APP Special Design
Long Exposure--ghosting mode and track shooting.
Time-lapse photography Function
There're 3 different types, Still Photography, Action
Photography, Locus Photography.
Be the hero of your life
Say goodbye to shaking, record your life anywhere and anytime
Perfectly for Various Smart Phones
Suite for smart phone with width 65 to 82 mm
Aollowable weight <200g
Super Long battery life
Battery capacity is 2600mAh,the endurance is around 8 hours
Share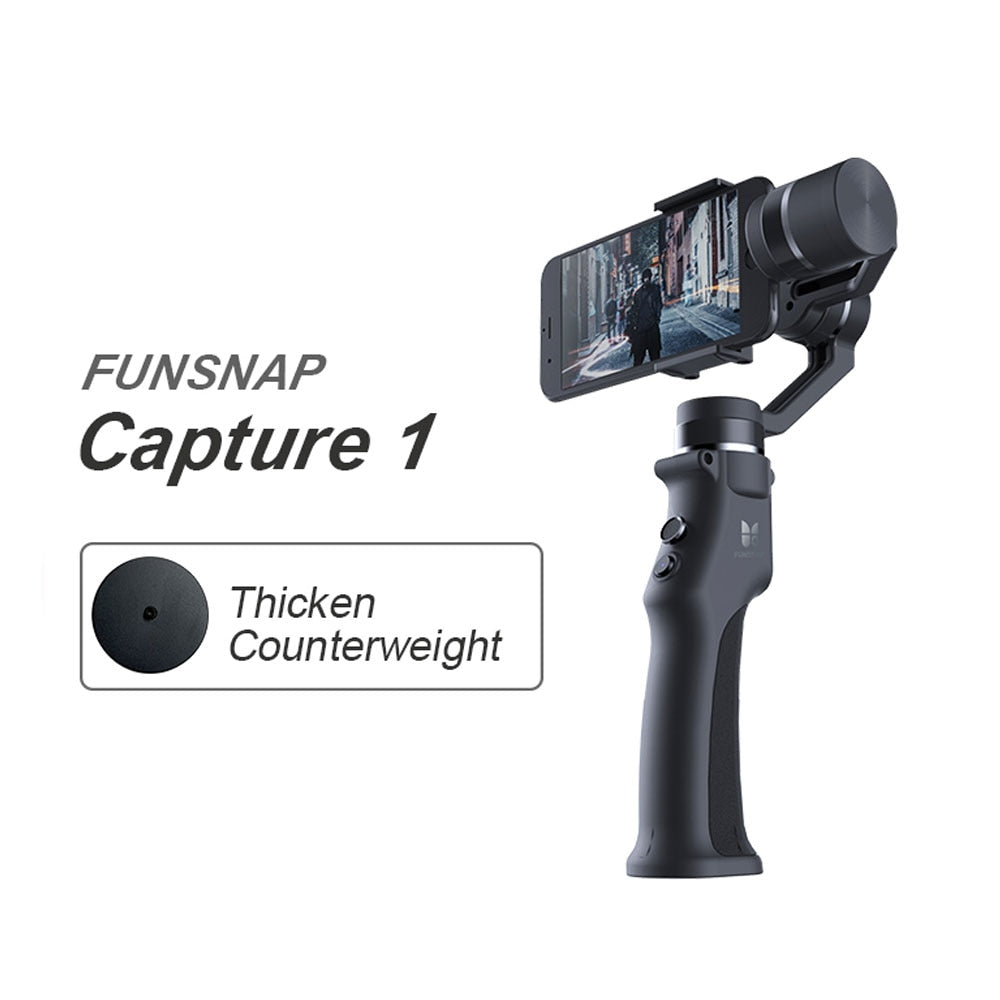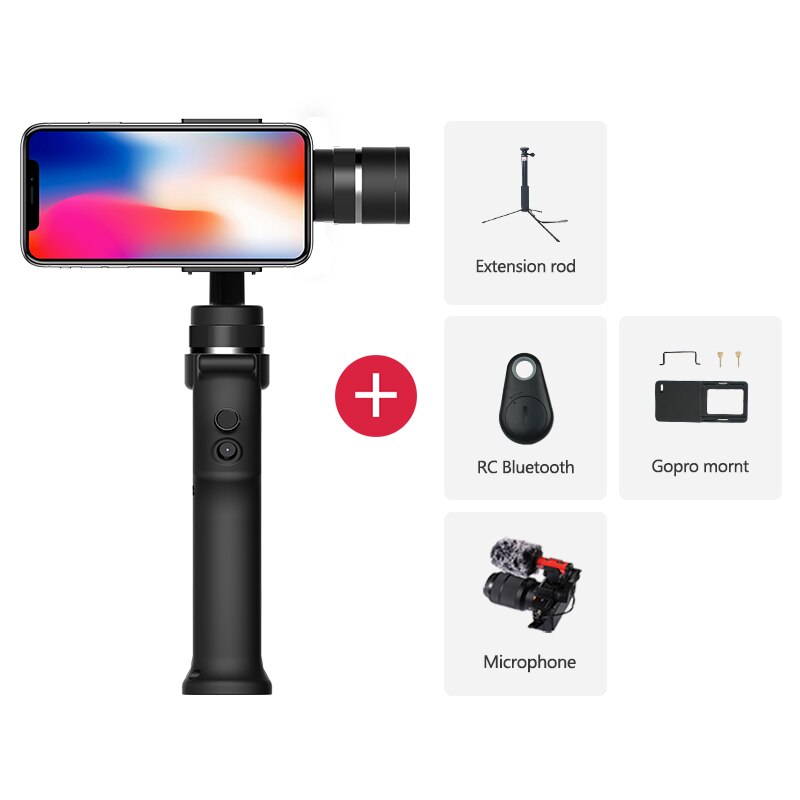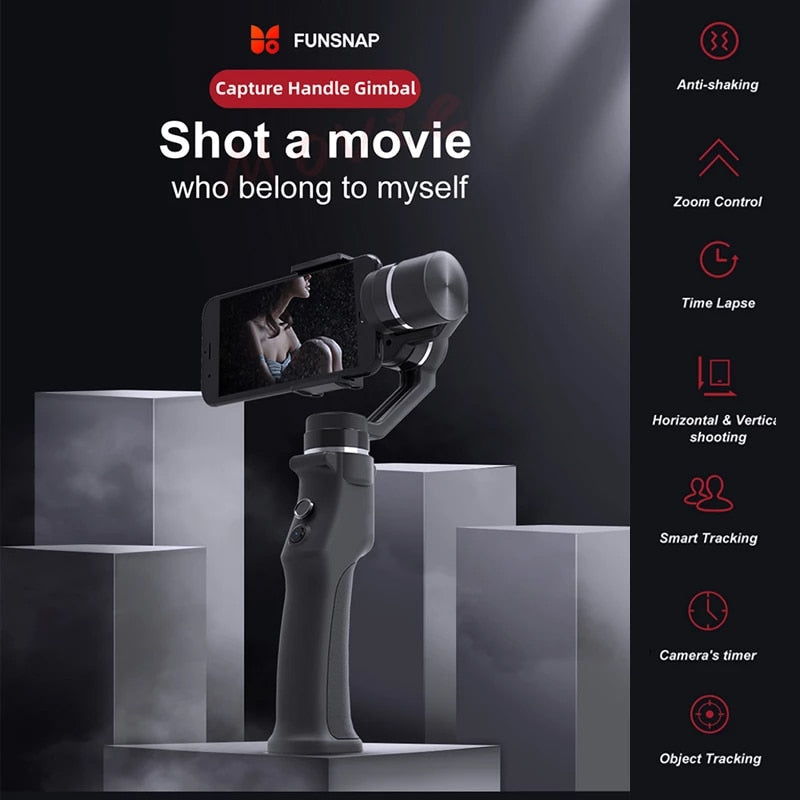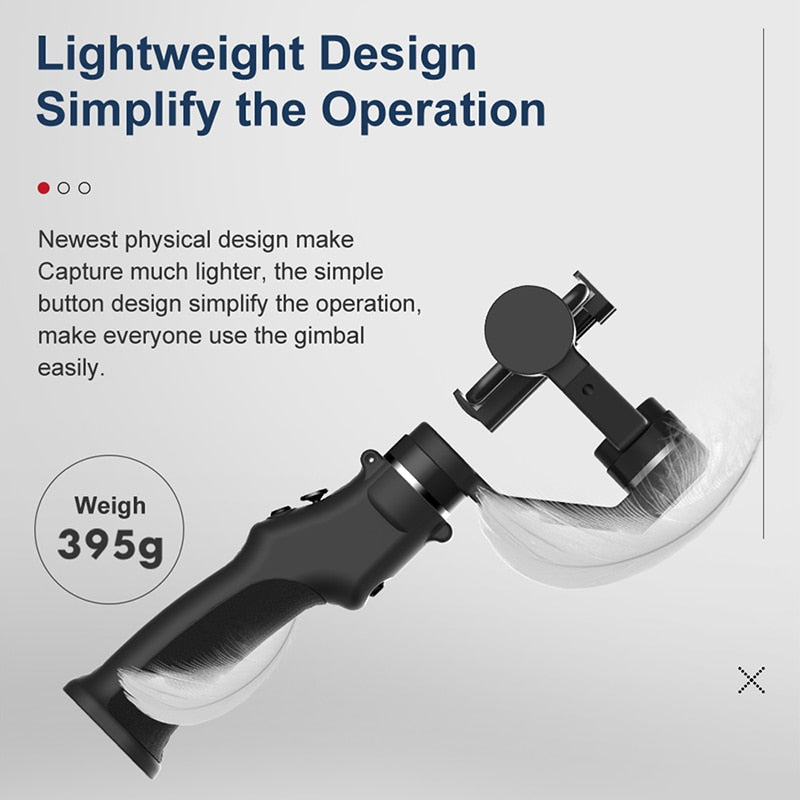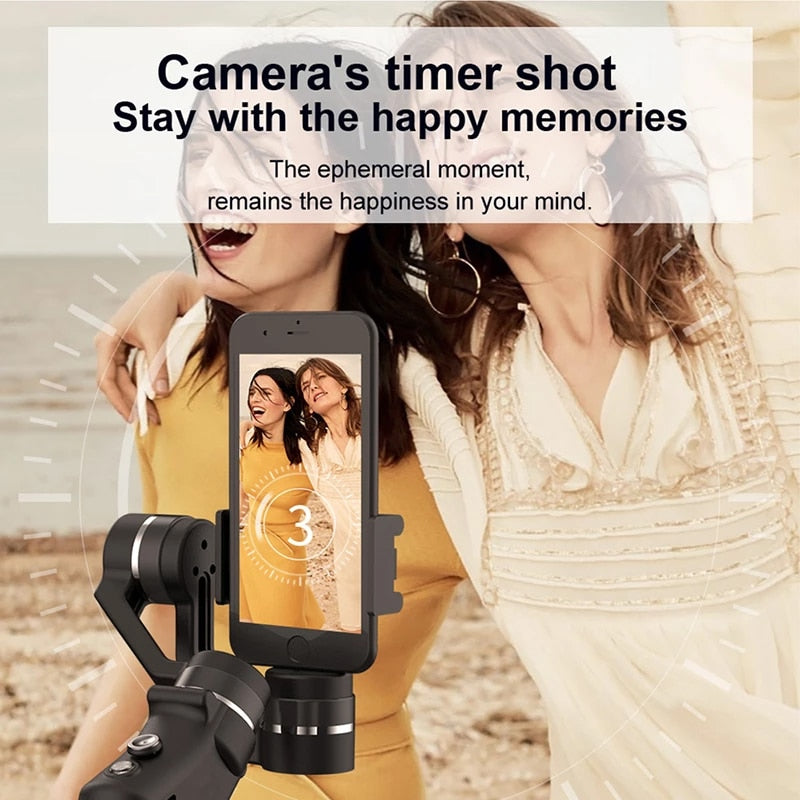 In Store Purchases
All in store items availble for next day delivery dependent on location of country.
Hassle-Free Exchanges

We offer various methods of payment and a secure checkout. Privacy is assured.