Sad Lamp Stepless Dimming Phototherapy Bionic Solar Light Touch Therapy Light Lamp Depression Anti-fatigue LampSad Lamp Stepless Dimming Phototherapy Bionic Solar Light Touch Therapy Light Lamp Depression Anti-fatigue Lamp
Sad Lamp Stepless Dimming Phototherapy Bionic Solar Light Touch Therapy Light Lamp Depression Anti-fatigue Lamp
Regular price
$20.83 USD
Sale price
$20.83 USD
Unit price
per
Sale
Sold out
SPECIFICATIONS
luminous flux :: 2400 lm
lighting panel size :: 120*115 mm
illuminance :: 7500 Lux
UV radiationc: no
Type: Digital Tablets
Treatment area :: 2m² Around
Tablet length: 16cm
Tablet Width: 14cm
Regular use time: 2 hourse
Regular set distance: 30 -50cm (User and product)
Product name :: LED therapy light lamp
Power consumption :: 12W
Package: Yes
Origin: CN(Origin)
Model Number: JSK-22
Material: Acrylic+plastic ABS
Lighting source :: LED light beads NO 2835/60pcs
Input voltage :: DC 5v - 2.4A
Dimension :: 160*140*10 mm
Color temperature :: 1800k-6500 K
Certification: CE
Brand Name: Elice
Adjust way :: 3 level brightness of single touch
Adapter plug :: 110-240V,50/60Hz
Accessories :: product *1 DC adapter plug *1 Fixed bracket *1
Description
Product name : LED therapy light lamp Material : Acrylic+plastic ABS Lighting source : "LED light beads NO 2835/60pcs" Adjust way : 3 level brightness of single touch Input voltage : DC 5v - 2.4A Power consumption : 12W Adapter plug : 110-240V,50/60Hz Dimension : 160*140*10 mm Color temperature : 1800k-6500 K illuminance : 7500 Lux luminous flux 2400 lm Treatment area : 2m² Around lighting panel size : 120*115 mm UV radiation no Regular set distance 30 -50cm (User and product) Regular use time 2 hourse
Package Include
product *1 DC adapter plug *1 Fixed bracket *1"
Function
Are you easily tired in winter? Then try natural light therapy. It has been clinically proven that when the time of illumination is reduced, problems such as low mood, difficulty in sleep, and loss of appetite caused by changes in the body's body cycle can easily occur in winter. Natural light therapy can be used to prevent winter depression and eliminate bad mood.
Note
Product engine / electronic equipment, wire or plug can not be submerged in water Do not touch the product, power cord or plug with wet hands or wet hands. Do not expose this product to corrosive substances in direct sunlight, high temperatures, humidity, dust or moisture.
Share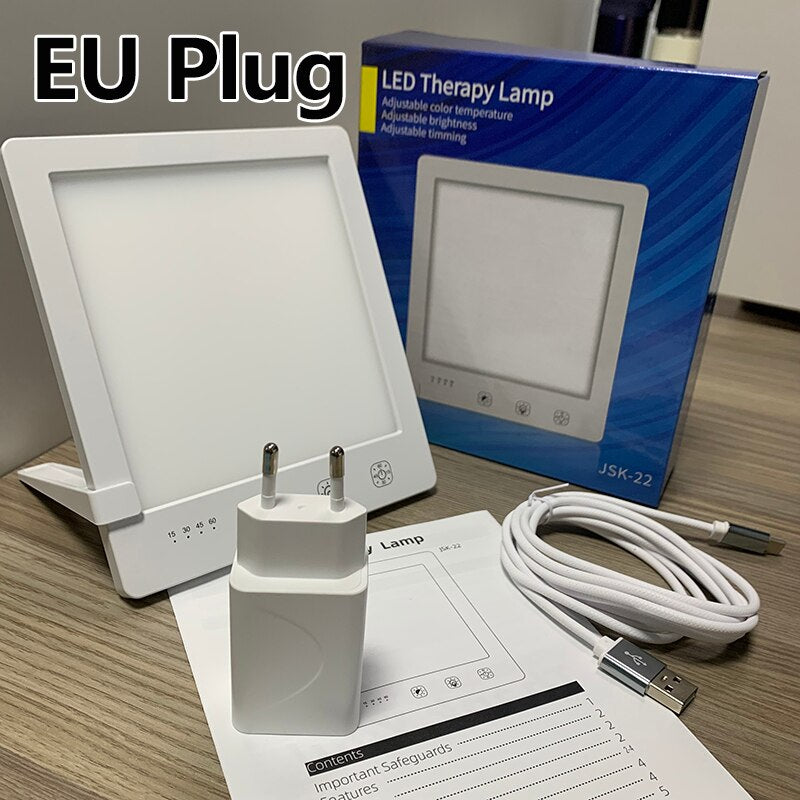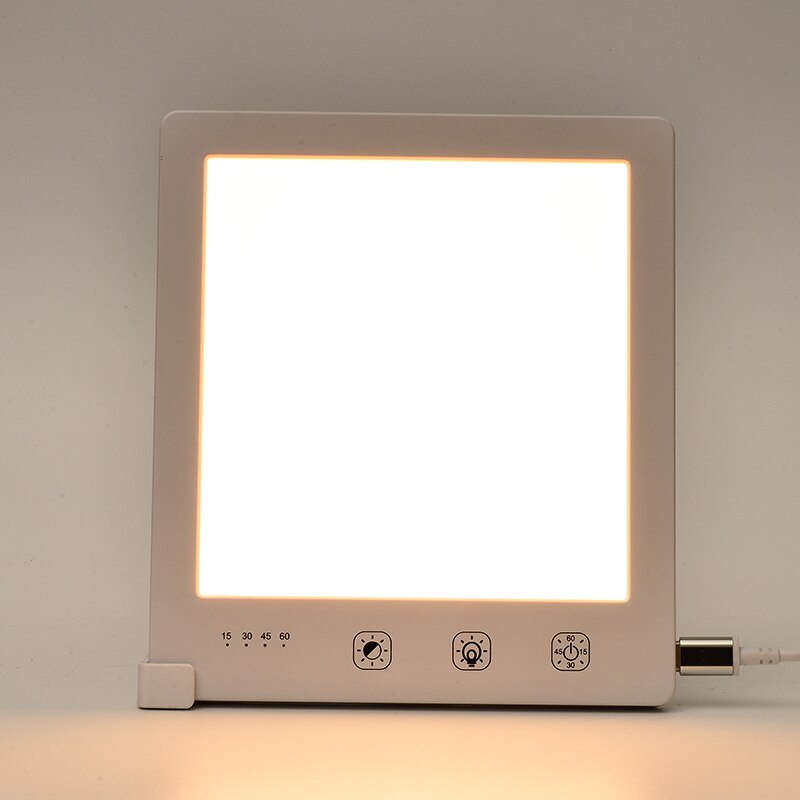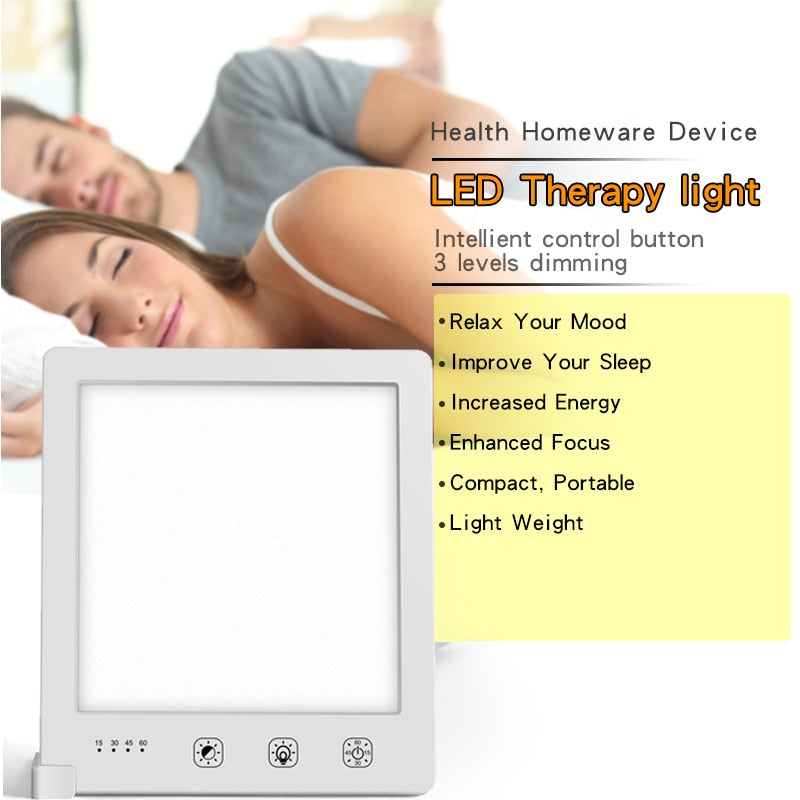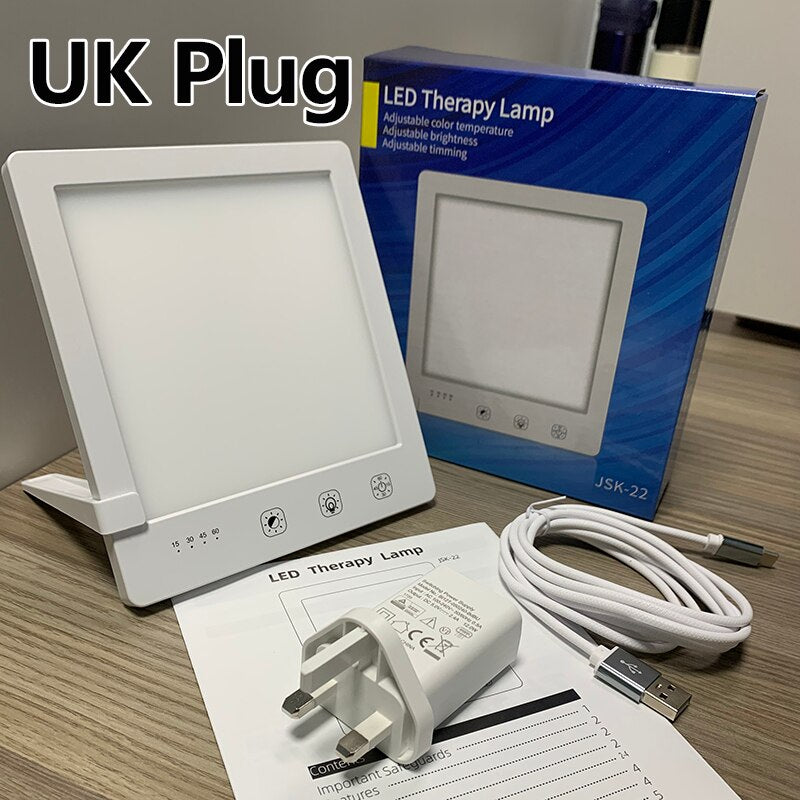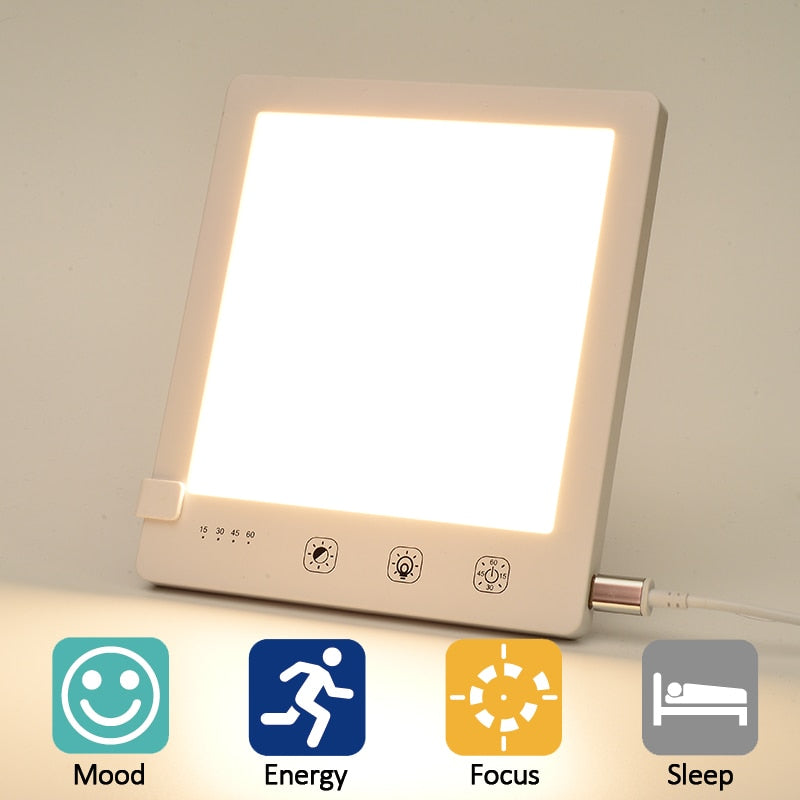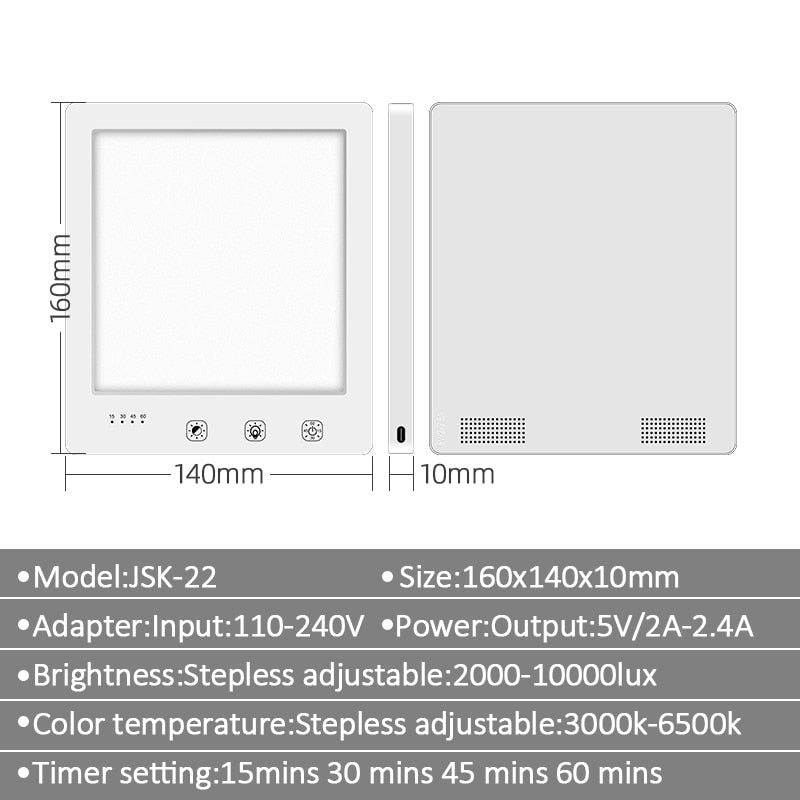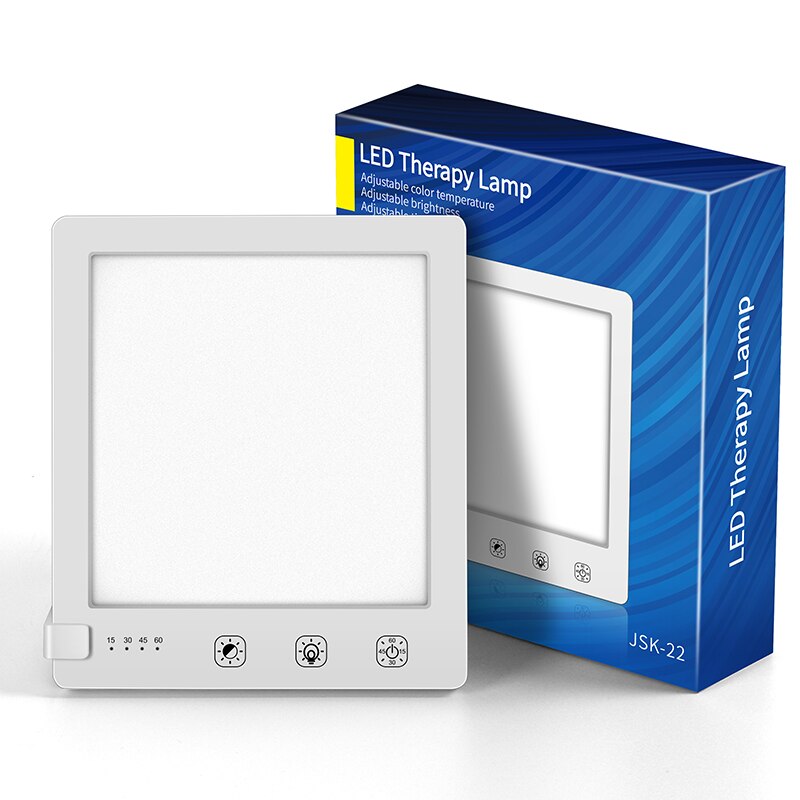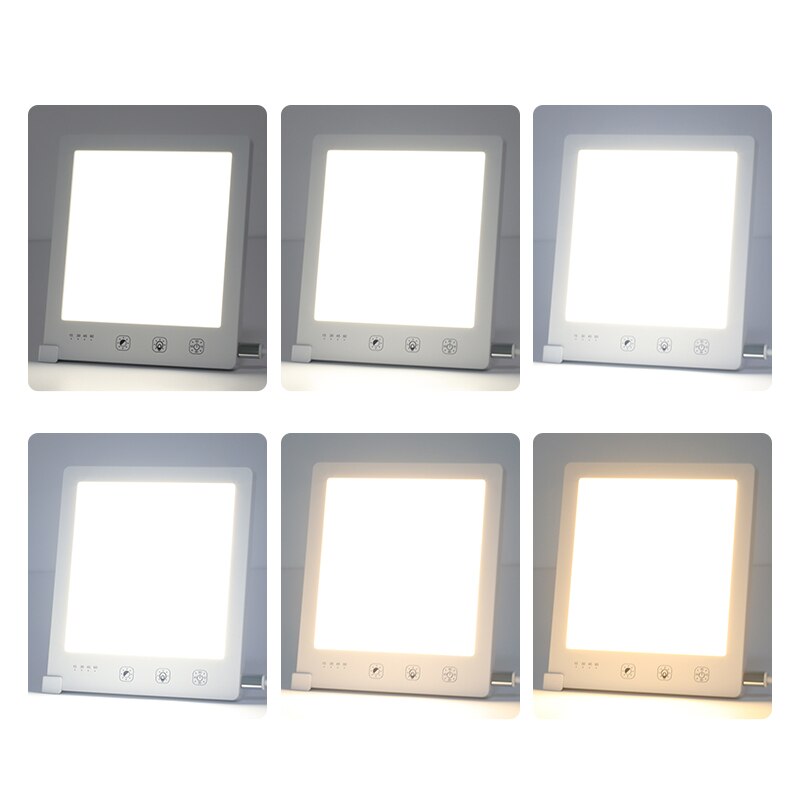 In Store Purchases
All in store items availble for next day delivery dependent on location of country.
Hassle-Free Exchanges

We offer various methods of payment and a secure checkout. Privacy is assured.