Thin Film Solar Panel for Low Power IoT Electronics Battery Charger Flexible Solar Cell Diy Mini Solar Power Science ProjectsThin Film Solar Panel for Low Power IoT Electronics Battery Charger Flexible Solar Cell Diy Mini Solar Power Science Projects
Thin Film Solar Panel for Low Power IoT Electronics Battery Charger Flexible Solar Cell Diy Mini Solar Power Science Projects
Regular price
$3.33 USD
Sale price
$3.33 USD
Unit price
per
Sale
Sold out
SPECIFICATIONS
solar panel charger: panneau solaire flexible
solar charger: placa solar
solar battery: paneles solares para el hogar
placa solar fotovoltaica: paneles solares para el hogar
pannelli solari: kit solair
panneau solaire: zonnepaneel
is_customized: Yes
fotovoltaica: chargeur solaire pour telephone portable
energia solar para casa: solar cell
carregador solar: flexible solar panel
Type: Solar Cells
Size: 190*35*1mm
Origin: CN(Origin)
Number of Panels: 1
Number of Cells: 1
Nominal Capacity: 0.3W1.5V 240ma
Model Number: jiang solar 0.3W
Max. Power: 0.3W
Material: Amorphous Silicon
Foldable Solar Panel: Yes
Flexible Solar Panel: Yes
Certification: CE
Brand Name: Lich
Key Benefits:
Operating Voltage: 1.5V Operating Current: 240mAOpen circuit voltage: 2.0V
Short circuit current: 260mA Power: 0.3W
Use of the environment: -40 ℃ ~ 80 ℃
Performance: corrosion, moisture

Size: Length 175mm/6.89"(plus blackedges 190mm/7.48") X Width 30mm/1.18" (plus black edges 35mm/1.38") X thickness0.5mm/0.02".
Weight: 10 g ± 2 grams.
Packaging Material: durable, hightransmittance ETFE film Adhesive: weather, high transmittancefast curing EVA film

Battery Type: Flexible triple junctionamorphous silicon thin film solar cells

Note: The above refers to the electricalperformance parameters measured under standard test conditions, namely: lightintensity 1000W / ㎡, spectrumAM1.5, cell temperature 25 ℃.
why choose thin film technology
Flexible solar panel is use special high-end thin film technology.it have a special layered configuration that uses all of the different material's ability to absorb light to their full potential., It is has more advantages than laminated solar panel, such as good performance in the high temperature and in the low light, light weight to be more suitable for buildings which are sensitive in weight. The most important feature of the flexible solar panel is can be flexible or foldable. This feature can give more space for these panels could be used in applications where conventional solar panels simply wouldn't be appropriate
This solar is new generation of cheaper solar cells the mineral are light, flexible, efficient, inexpensive and come in varying hues and degrees of transparency.
They can easily be fixed to almost any surface -- be it laptop, car, drone, spacecraft or building -- to produce electricity, including in the shade or indoors.
Why Partner With Lich?
Lich is a company in custom OEM solar solutions. With highly diverse product offerings, lich has the proven agility and engineering expertise to meet partner objectives of nearly any capacity.
The company utilizes a unique and proprietary technology platform, enabling the production of low-cost solar modules on a high volume basis. And, we are have the lowest price
Our solar panels every product is tested prior to shipment to ensure you have the best possible power.
Custom Design, Engineering and Production
OEM business is our business, in both B2B and military projects. We will work with you on design and engineering and will create custom energy solutions that fit your needs
Industry-leading Expertise
With almost three decades of experience in the thin film solar industry, we have the expertise to deliver the best product possible.
We believe in exceptional customer service before, during and after the sale. We offer our customers an added layer of security by providing industry leading product warranties. Contact us.
As the solar industry and the thin-film, flexible solar panel market rapidly evolve with new and exciting technologies, lich will continue to be the world leader in creating and manufacturing unique custom solar solutions for OEM applications.
specializes in the design, engineering, manufacturing and assembly of custom solar solutions.
·         High Performance Thin Film Solar in a Lightweight and Flexible Form Factor
·         The Most Sustainable Solar PV Technology
·         The Most Tested and Reliable Module on the Market
·         The Best IoT Power Source May be a Surprise
·         Compatible with Li-ion, LiFePo, Thin-Film, capacitor and supercapacitor rechargeable battery technologies.
Adjustable battery under-voltage protection and load disconnect with hysteresis.
Case
The Challenge:
Nighttime lighting of flagpoles can be a challenge. Ground-based lighting requires high power and is subject to vandalism. LEDs lighting from above can do the job but need power at the top of the flagpole
The Solution:
Lich design an enclosure, mounting system and custom solar modules to be installed at the top of the flagpole. The system is protected from harsh weather using a proprietary lamination and wiring process to provide years of reliable solar powered lighting for flagpole
Smart Bike Lock
The Challenge:
With the advent of the Internet of Things and consumers carrying incredibly powerful computers in their pockets (smartphones),  opportunity to create a smart bike lock,  featuring theft reporting, notifications if a friend using the device was involved in a crash and many other features.
In order to ensure the lock could achieve its full potential, continuous charging and power consumption were vitally important in the design process.Owner wanted to make their smart lock battery last as long as possible, freeing consumers from having to worry about battery life and running the risk of the lock dying and being rendered useless.
Designer needed an inherently flexible solar panel conforming to their curved design. Additionally, it was important the solar wouldn't distract from the overall cosmetic appeal and industrial design of the lock. They also needed a panel able to harvest energy from any outdoor location, often in the shade and not positioned directly facing the sun.
The Solution:
Lich provided an Electronic Component Solar Panel designed to fit Designer' unique needs. This panel fits their form factor and creates the necessary power to keep the lock active for years to come.
The Challenge:
Designer needed a solar solution powerful enough to operate their retractable awning with a custom footprint to match their awning design requirements.  Designer also needed a solar technology that would create enough power even while being in partially shaded environments. Finally, part of Designer design required a connection that was no thicker than the solar panel itself
The Solution:
Lich's amorphous silicon solar technology provided the ideal starting point with its industry-leading performance in low light and shade tolerance when compared to other solar technologies. Amorphous silicon's inherent flexibility also made it the best option to integrate into the awning design while adding almost no weight or bulk. When a stock panel providing per day  provide enough power , It met design requirements for footprint, curved mounting surface, and ultra-thin connection.
Asset Tracking
The Challenge:
Designer needed to create a reliable solar powered semi-trailer monitoring product. The vehicle tracking system required solar panels that were extremely durable; capable of surviving years of power washing, snow, hail and bird droppings. The solar panels also had to be extremely thin, lightweight and be integrated with the system's electronics. The vehicle tracking computer system used GPS, cellular data networks, wireless sensors and needed a solar power solution at a specific voltage that worked well in all weather conditions.
The Solution:
Lich's custom designs provide the specific power, form factor and durability needed to track any type of asset whether transported in a semi trailer, a cargo container or a rail car.
Electric Boat
The Challenge:
A leading manufacturer of inflatable boats and kayaks for the outdoor/recreational water sports market wanted to combine their products with electric propulsion motors. With this package, customers would be able to experience the fun of small-craft boating without the hassle of gasoline engines. Solar panel technologies such as crystalline panels would not work well in this application due to the weight, thickness and other limitations.
The Solution:
lich can created a solar panel which serves as part of the top canopy for the boat. The canopy now serves double duty as shade and a solar power source for the boat's electric motor. This solar module uses highly durable encapsulation material for long life in outdoor installations and saltwater environments.
Drone
The Challenge: 
Drone and airships rely on an increasing amount of electronics to perform critical functions in an extremely challenging environment. GPS, instrumentation, radio equipment and other electronics systems require a robust solar power system. Customers need a power source that is lightweight and reliable.
The Solution: 
We have responded by designing custom, extremely lightweight modules and attachment methods to meet their specific needs. These applications call for some of our lightest weight substrates and encapsulation materials.
Other case 
Thin Film Solar Panel add very little additional weight to the car. Secondly, they perform better in a wider range of lighting conditions helping produce power even when it isn't perfectly sunny out. A huge benefit for use is  the durability of the product. Amorphous silicon thin film isn't damaged by golf balls, tree limbs, hail stones or anything like that.  extends the run times of our cars, keeps batteries healthier delaying replacement




At elevations above 5,000 m, solar irradiance is high, yet storms can occur at any time of year. The ability to fold panels up during snowstorms or high winds prevents systems from damage and makes Thin Film Solar Panel much easier to carry on horses!

Traveler don't typically camp in a location for more than one night so our deep-cycle battery is charged while we drive. Thin Film Solar Panel because of how compact it was when stored yet could provide enough power for Traveler needs.The panel has worked flawlessly ,although It has been stepped on, driven over, and submerged in rain/snow  and kept on working.




Thin Film Solar Panel was compact, lightweight, easy to set up and lay out on the canoe while paddling on a sunny day. to keep athlete cameras and satellite phone charged.
Share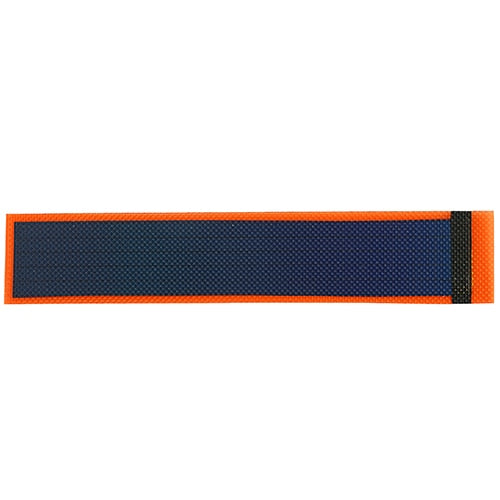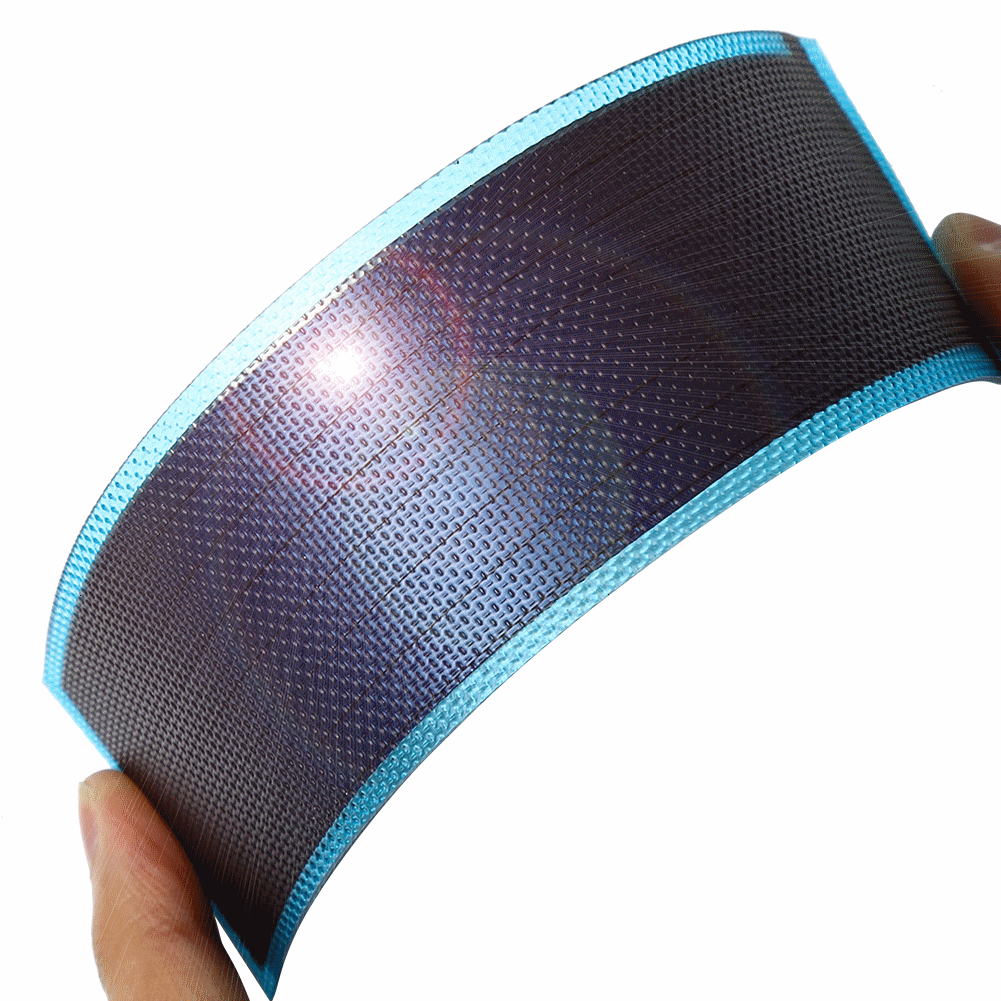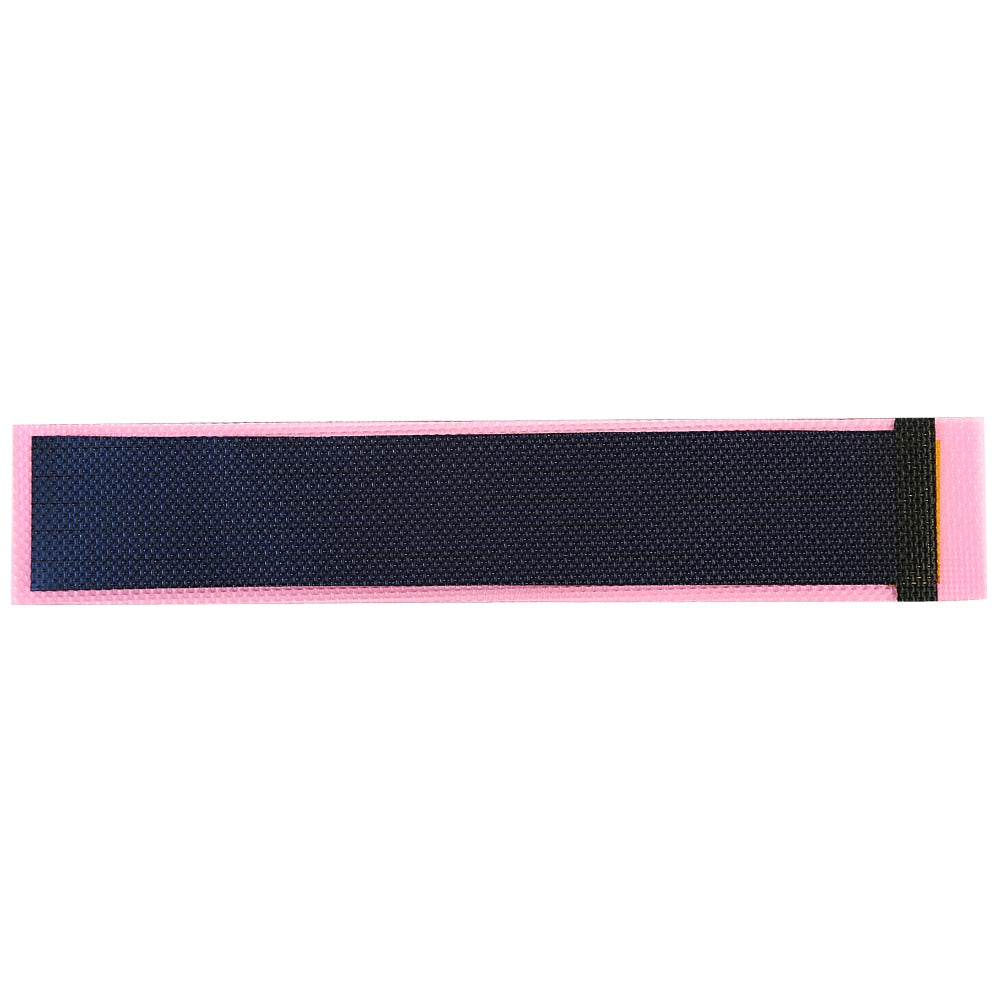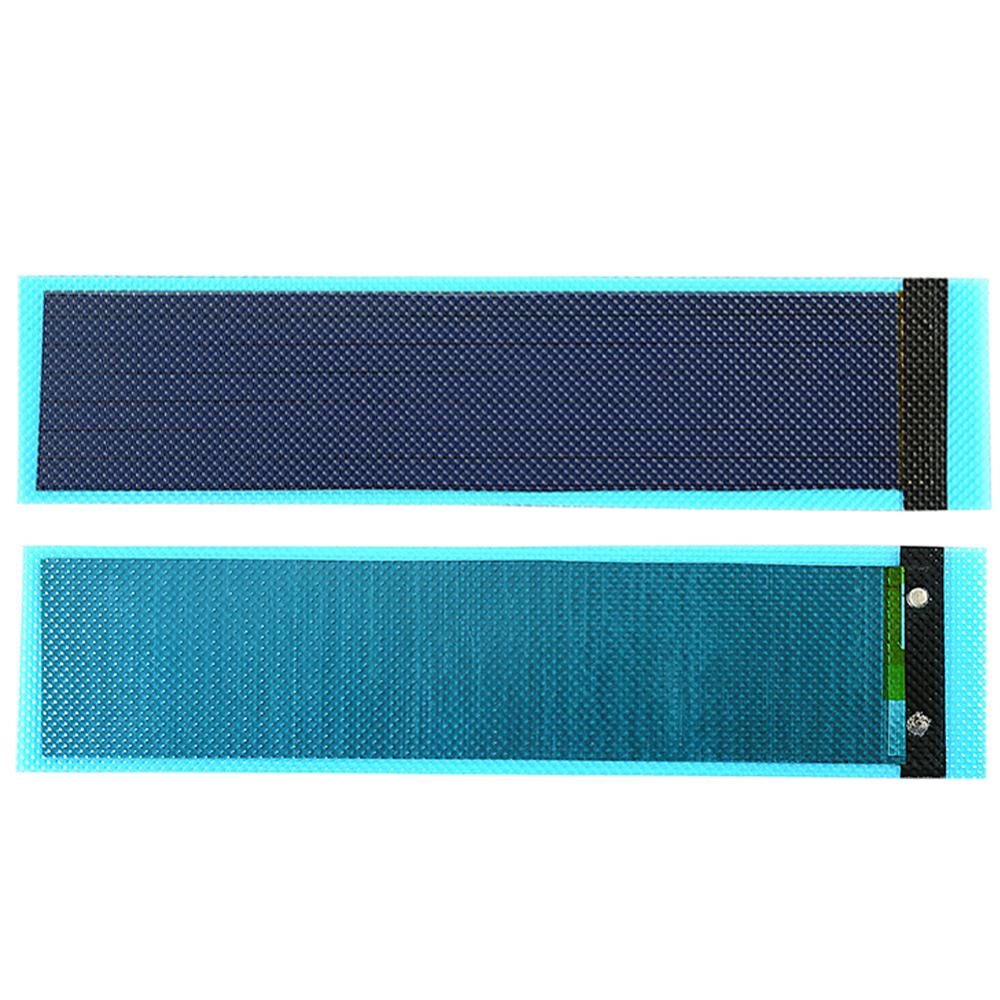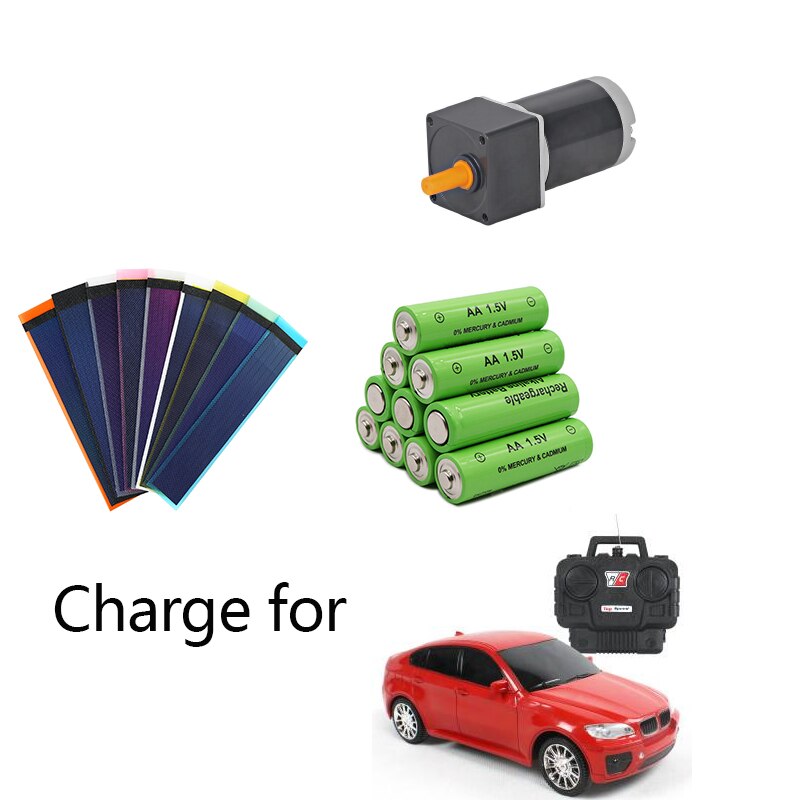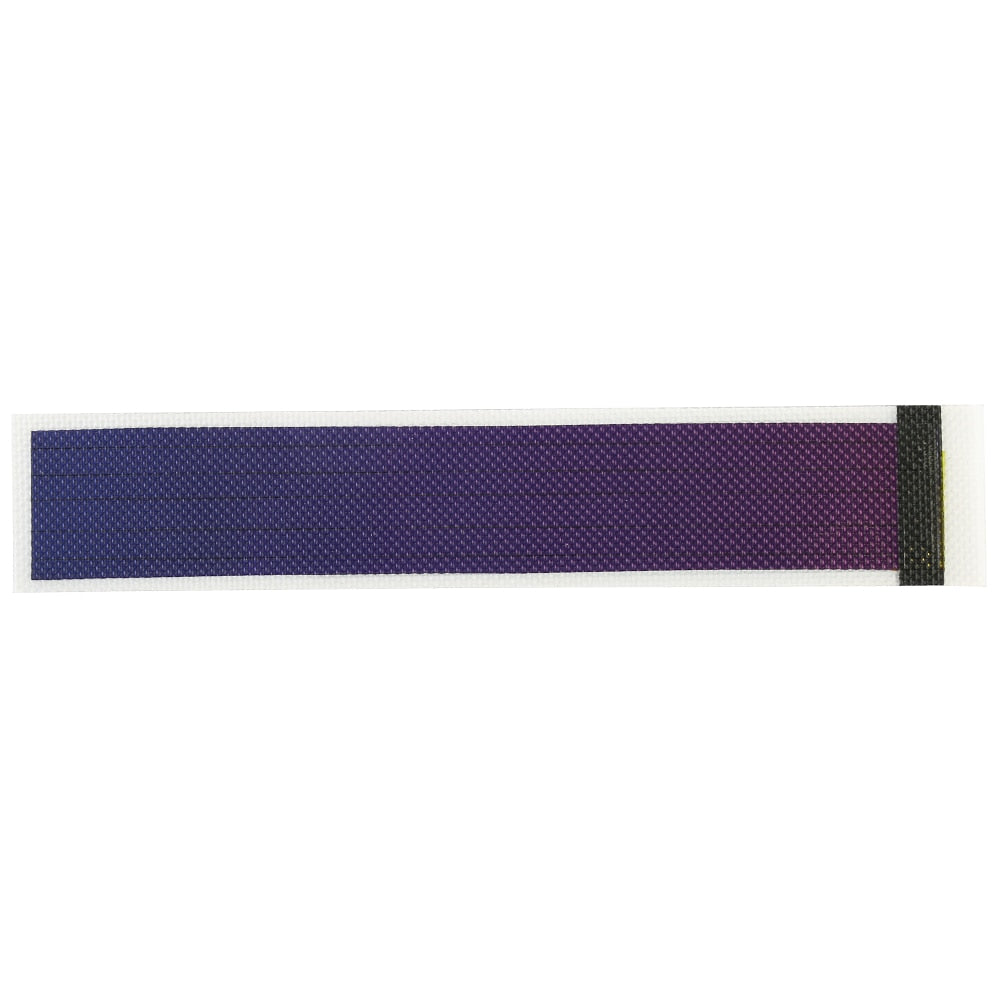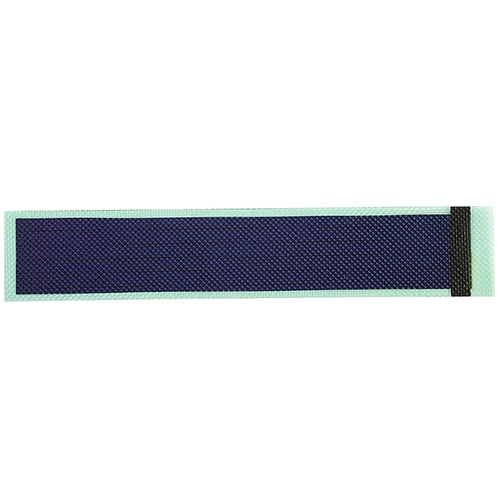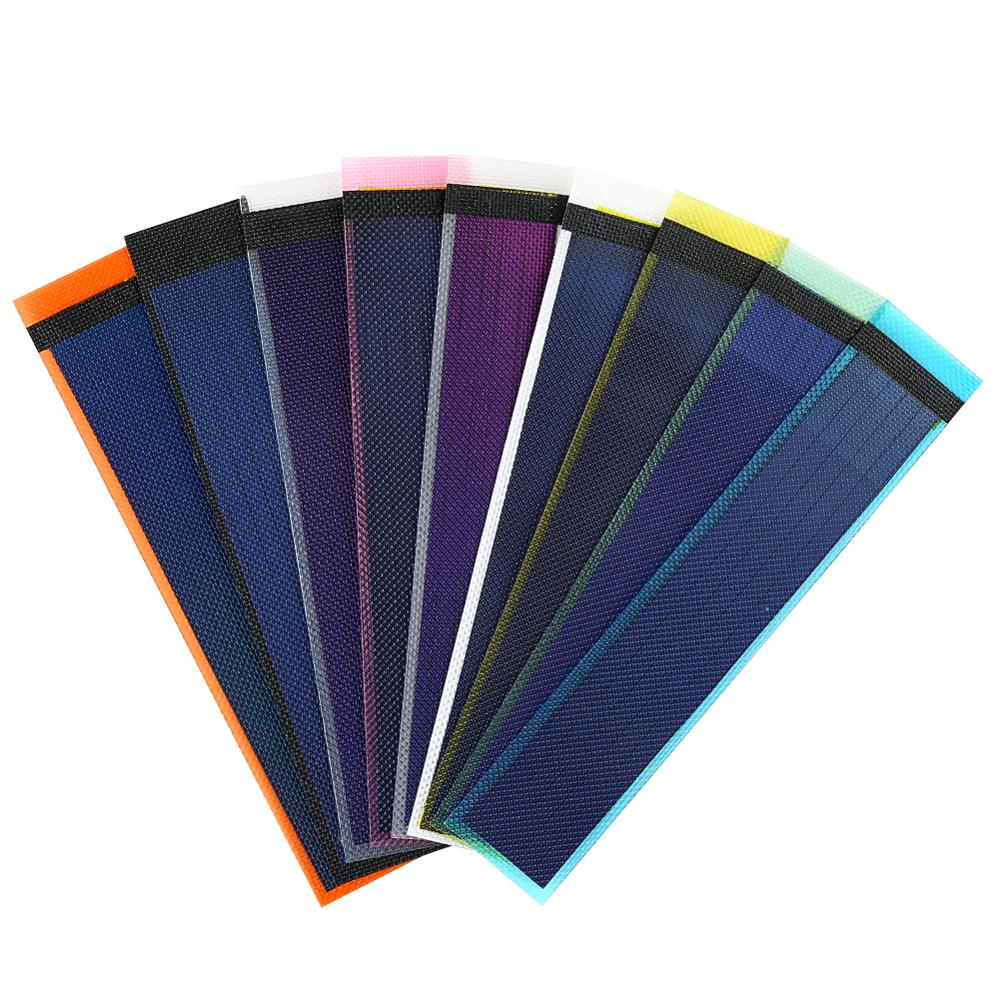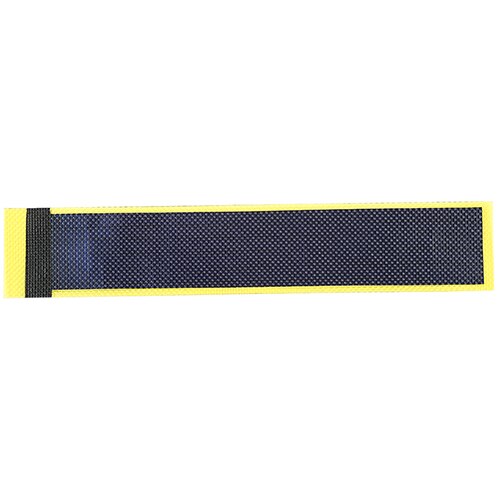 In Store Purchases
All in store items availble for next day delivery dependent on location of country.
Hassle-Free Exchanges

We offer various methods of payment and a secure checkout. Privacy is assured.