USB 3.0 Universal Docking Station Dual Video Monitor Display HDMI-/DVI/VGA Gigabit Ethernet Audio 6 USB Ports For Laptop TabletUSB 3.0 Universal Docking Station Dual Video Monitor Display HDMI-/DVI/VGA Gigabit Ethernet Audio 6 USB Ports For Laptop Tablet
USB 3.0 Universal Docking Station Dual Video Monitor Display HDMI-/DVI/VGA Gigabit Ethernet Audio 6 USB Ports For Laptop Tablet
Regular price
$59.17 USD
Sale price
$59.17 USD
Unit price
per
Sale
Sold out
SPECIFICATIONS
more functions 2: Necessary tool for Work online and Online courses
more functions 1: Make Learning, Office more Efficient and Healthier
chipset: DL-3900 VL82B2 FE1.1S
Width: 3.5inch
Voltage: 100~240V
USB Port: 2 USB 3.0+4 USB 2.0 Port
Type: universal docking station
Type: Laptop Docking Stations
System Support: Windows 10, 8.1, 8, 7, XP & Mac OS
SDRAM: DDR3 1GB
Product: laptop docking station
Power Adapter: 12V/2A
Plug Type: US plug
Plug Type: JP Plug
Plug Type: UK plug
Plug Type: EU plug
Package: Yes
Origin: CN(Origin)
Model Number: WL-UG39DKN UNIVERSAL DOCKING STATION
Max Pixels: 2048*1152
Material: Plastic
Length: 8.5inch
Flash: 8MB
Color: Black/Blue/White
Certification: CE
Brand Name: WAVLINK
Wavlink UG39DK1 Dual 2K USB 3.0 Universal Docking Station
It is the ideal solution for various work environments that support multiple Laptop standards or where there is the need for a shared workspace. In addition, it is a
Ultrabook partners, users will need additional USB ports for all of their necessary peripherals giving you better ergonomics and convenience. It also let IT administrators standardize on one docking station throughout the organization and they're easy for users to understand and use.
Docking and undocking is easy. Just plug in the one USB 3.0 cable from these Docking to any USB 3.0 or USB 2.0 port on your Laptop and your display(s) and
accessories will be activated in seconds.
*1, Provides SuperSpeed
USB 3.0 (5 Gbps)
link between computer to video, audio, network, and two additional USB 3.0 ports.
*2, Compatible with Windows 10, 8.1, 8, 7, Vista, and mac OS 10.2 or above.
*3, Backwards compatible with USB 2.0 (480Mbps) for both the PC and attached devices.
*4, HDMI-port and DVI/VGA ports for two external monitors supports display resolutions up to 2560×1440* (single HDMIport) and   DVI / VGA to 2048×1152 / 1920×1200.
*5, Network port offers wired 10/100/1000 Gigabit Ethernet connectivity. Graphics, audio, and networking all managed by     single DisplayLink DL-3900 chipset.
*6, Stereo audio in/out with hotplug detection.
HDMI-compatible DVI Video
There are three color optional, we will send you the plug according to the plug specification used in your country.
Pls choose the Color you like and leave a message to us about the plug if you have special require when you place an order.if not,we will base your country send the Plug.
Product Describtion
Wavlink USB 3.0 Universal Laptop Docking Station, Dual Video Monitor  Supports DVI/HDMI/VGA to 2048 × 1152, Gigabit Ethernet, Audio, 6 USB Ports for Laptop/Ultrabook/PCs
Wavlink - Bringing Technology to Life
With the portability of today's technology, Laptop, tablets and ultrabooks are fabulous tools for busy people on-the-go. But as tablets and ultrabook are limited in screen size and often lacking in ports, you imagine using them more effectively by connecting them to other monitors, speakers, printers, external disk drivers and all of your other desktop USB peripherals. The Wavlink UG39DK1 allows you to do just that.

Chip from Displaylink
- DisplayLink is a chip and software company whose technology is used in products from the world's leading PC and peripheral brands. DisplayLink technology enables wired and wireless VR, monitors, docking stations, video adapters, and more.
- This item has DL-3900 chipset which made by Displaylink.
- Please go to download the latest driver from displaylink: https://www.displaylink.com/downloads

Certified GPU Performance
- USB to Display supports distinct mode, rotate to 90/180/270 degree, extend, mirror mode
- HDMIport Output: 19pin FHD 1080P Support Resolutions up to 2048 x 1152
- DVI Output: 29pin HD 720P Support Resolutions up to 1920 x 1080
- VGA Output: ( through DVI to VGA converter )- 15pin Support Resolutions up to 1280 x 1024
- with HDMI-adapter and DVI/VGA adapter, the Dock provides the multi-monitor productivity and hot desk expansion, allowing you to easily connect extra monitors to your laptop, Ultrabook, tablet, etc.

Feature of Ports
- Earphone & Mic combo audio sockets, a classical entertainment style come for you.
- With two USB3.0 and four USB2.0 connection, you can easily achieve 5Gbps transmation speed, and don't need to worry wireless 2.4G devices will influence your wifi signal at all, in addition, one of the USB 3.0 ports supports Smart Sleep Mode of Fast Charging to 1.5A which allow you charge your smart phone.
- Gigabit Ethernet coming with a RJ-45 port over 10/100/1000Mbps speed, you can quickly download large files, stream movies, and more.

System requirement
Processor: 1.2GHz or faster with support SSE2
RAM: 2GB for 1 DisplayLink display. 4 GB or more recommended for 2 or more DisplayLink displays
USB: At least one USB 2.0 or USB 3.0 port.

- DisplayLink software can be used on PC's and available for PCs running operating systems

Support:
-Windows XP ( 32-bit)/ Vista /7 / 8 / 8.1 / 10
-Mac OS 10.6 to 10.13.3.
-2015 and later Chromebooks
-Android 5.x Tablet or Smartphone

Not Compatible With: Macbook 10.13.4, Windows XP (64-bit ) and Surface RT, Linux, Unix, Mac OS X 10.5.x Leopard and lower.

-If you've updated it to the macOS 10.13.4 version, we have a workaround solution which enables one extended USB display (up to 1080p) on macOS 10.13.4, using AirPlay.
https://support.displaylink.com/knowledgebase/articles/1854724

Notes:
- 2560x1440 output only available when using a single HDMI-display. If dual displays are connected, each will be limited to a maximum resolution of 1920x1200. 2560x1440 output requires a "High Speed" HDMI-cable.
-Faster charging function is available when PC is on sleep mode or the device is disconnected to PCs.

-2.4Ghz wireless devices such as wireless keyboard/mouse receivers, Bluetooth and WiFi adapter do not work in the USB3.0 ports, please try to connect the USB2.0 ports.

-Does not provide power attached to host laptop or tablet; the host system will still require its power cable/charger.
Share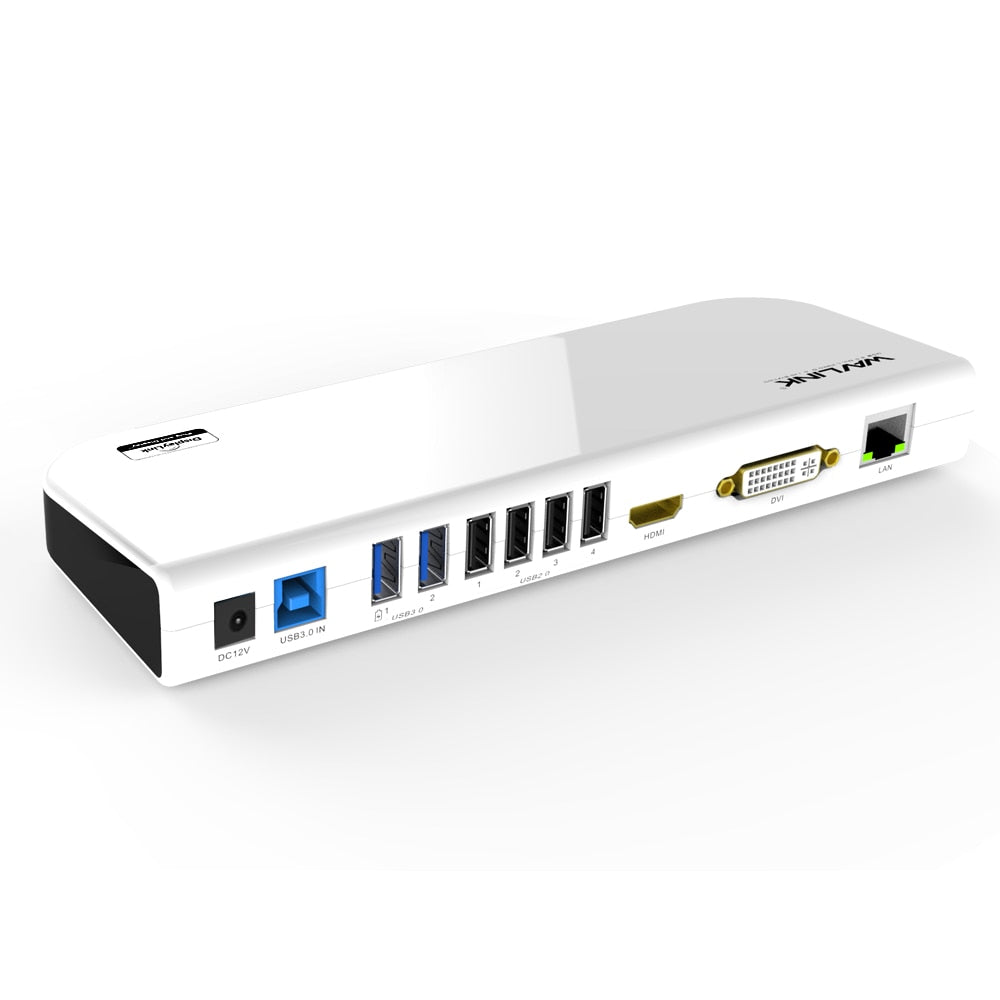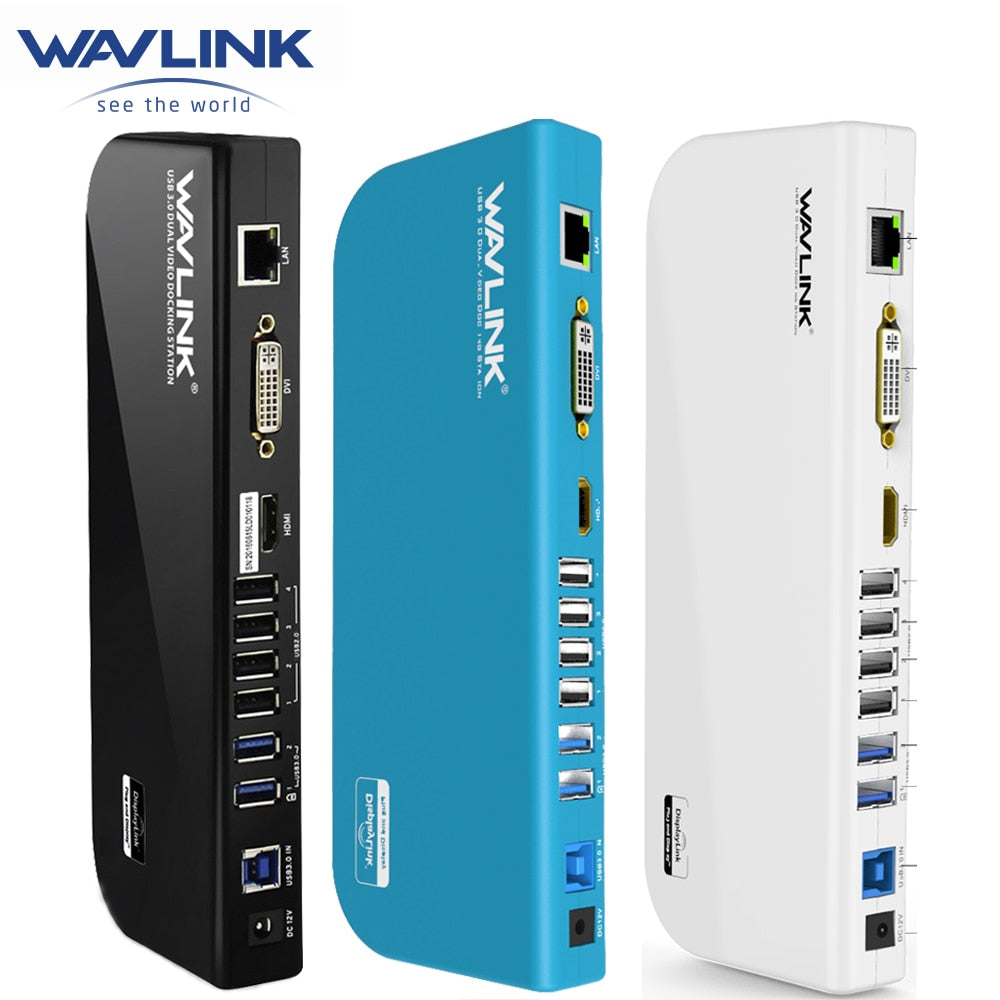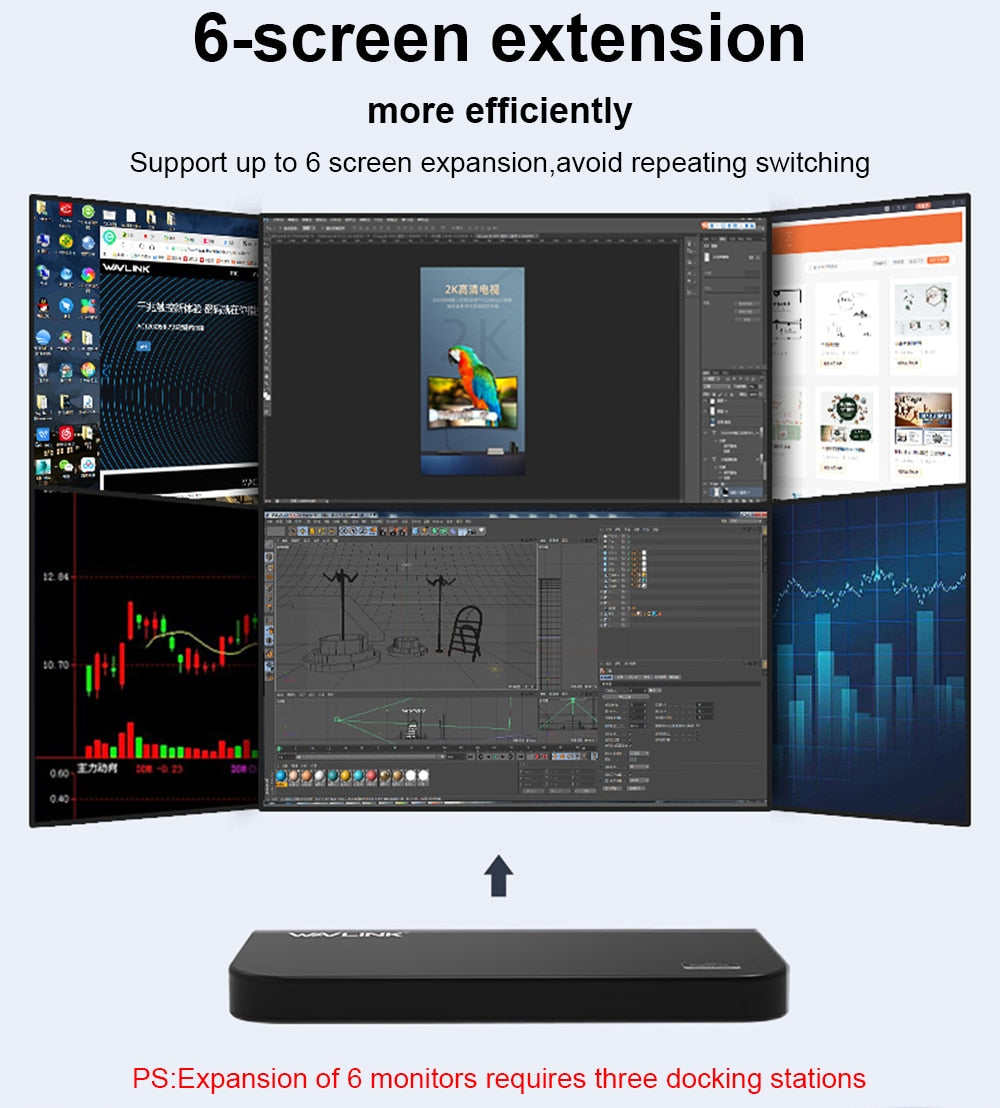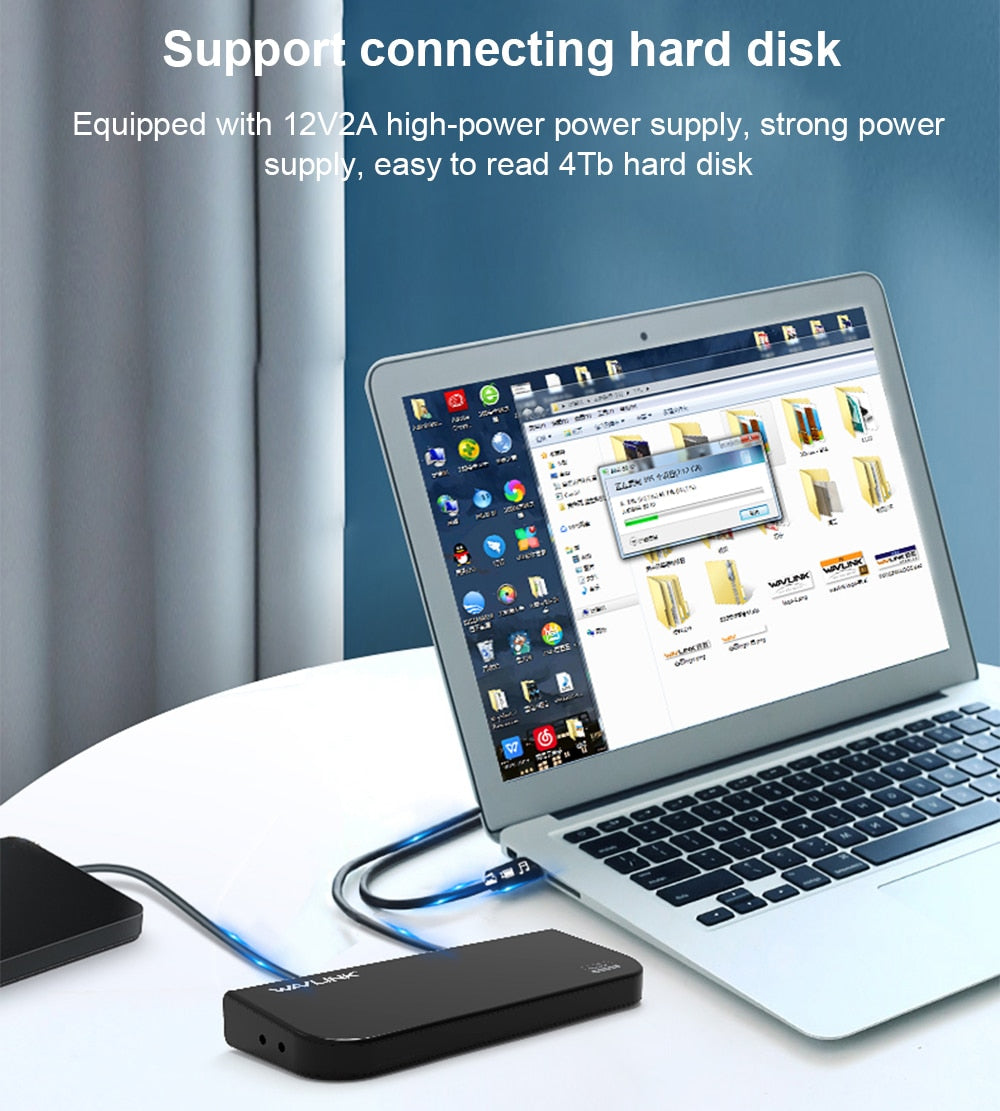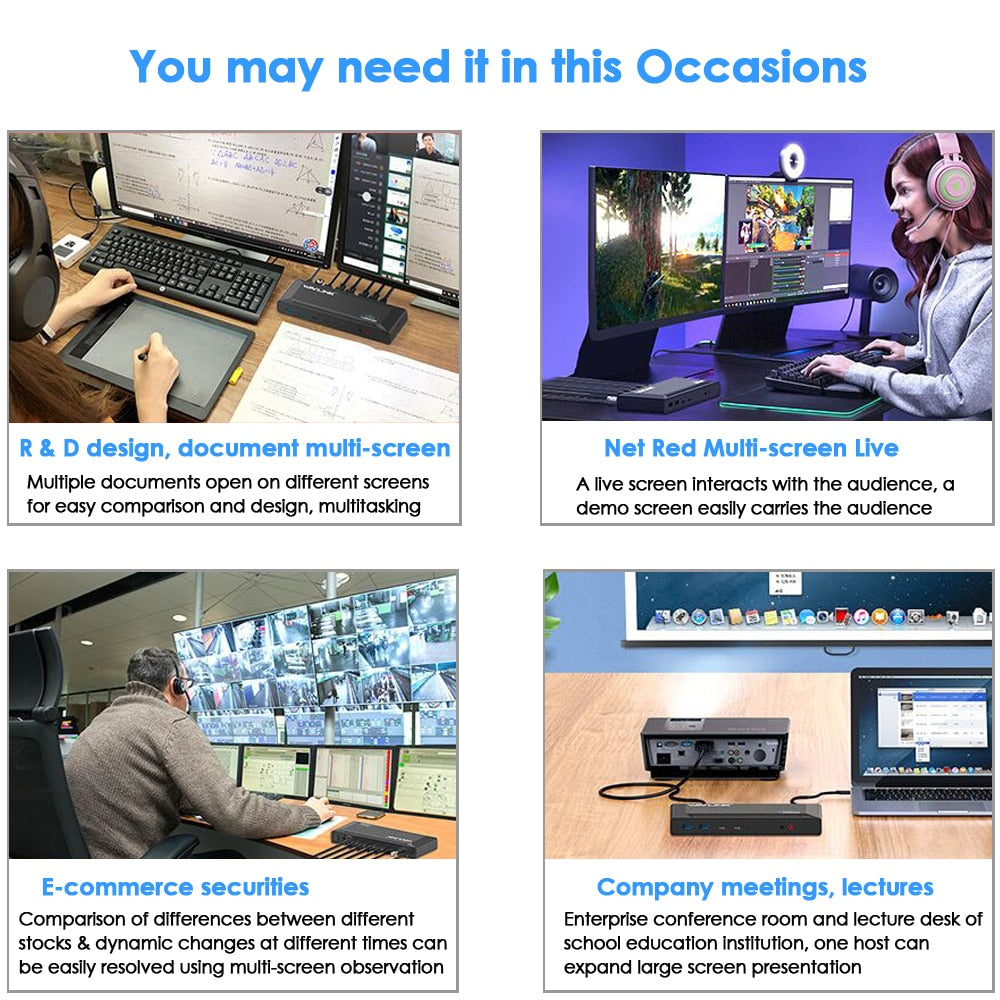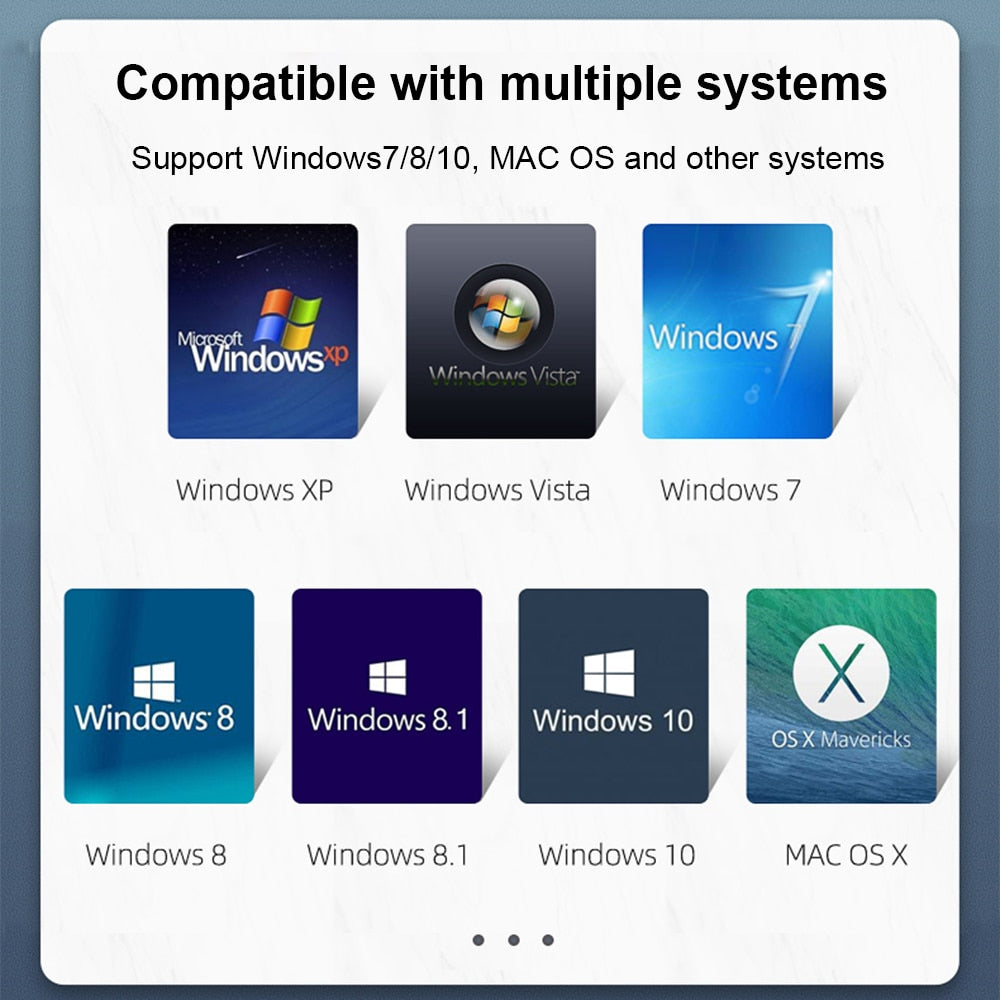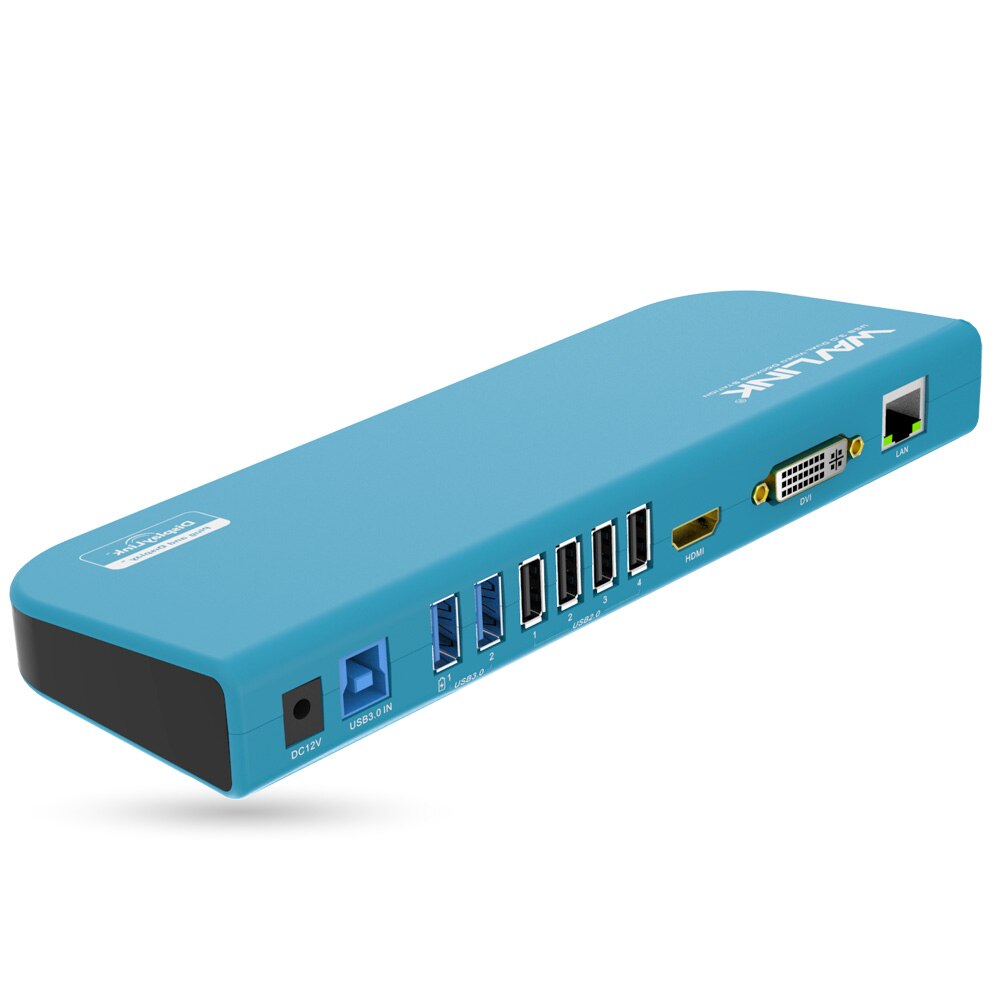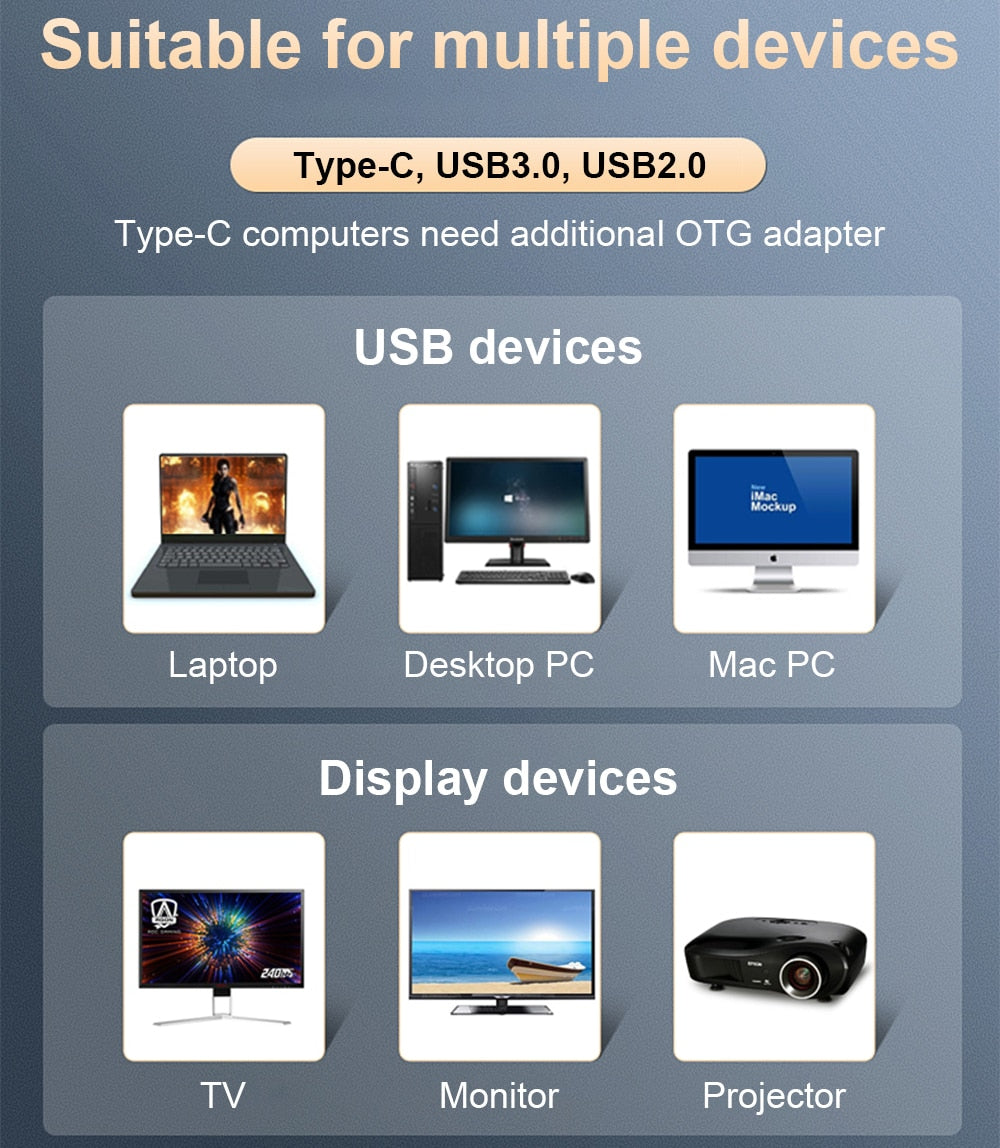 In Store Purchases
All in store items availble for next day delivery dependent on location of country.
Hassle-Free Exchanges

We offer various methods of payment and a secure checkout. Privacy is assured.